Ready to rent with Skyline Living? Use the Rental Process FAQ page to understand the simple process!

When you are looking to rent a new apartment, a lot of questions can pop into your head. The best place to start looking for answers is on often on a Frequently Asked Question (FAQ) page. We've created a Rental Process FAQ with common questions and answers for you to search and browse to make the process easy to understand!
To get to the Rental Process FAQ Page from any other page on the website, hover over the Apartments tab and choose the last option, Rental Process FAQ on the dropdown menu.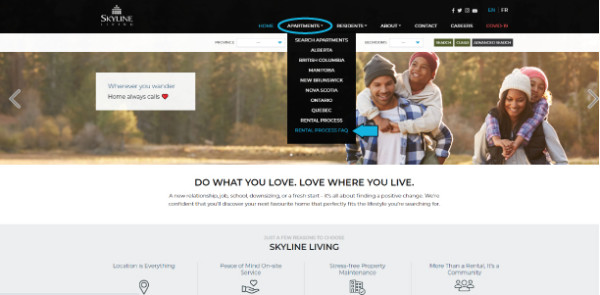 Or if you have a smaller screen or are accessing the site on a mobile device, you will need to click the three horizontal lines in the top right-hand corner and the click on Apartments and the Rental Process FAQ.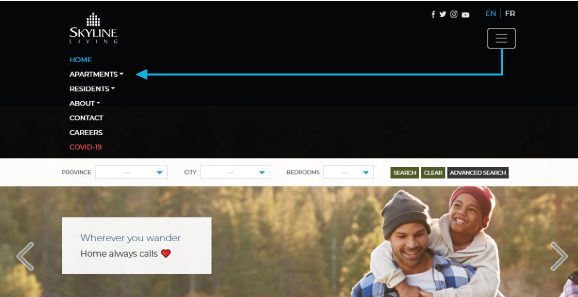 Browse the Frequently Asked Questions Categories
Below the Search bar, you will find a list of rental process categories. Take a look at the following subjects and click on each one to expand it and read selected frequently asked questions and answers relevant to that topic.


Search for Your Answer
If you have a specific question about the rental process, try searching for the answer by typing it into the Search bar.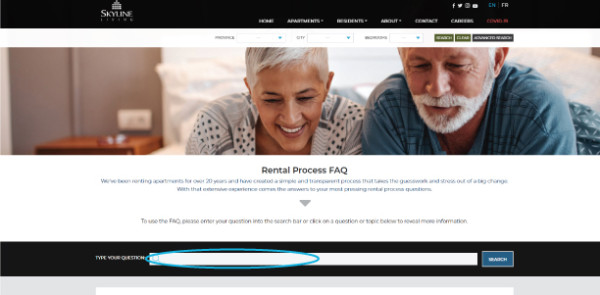 Once you've entered your question, click the "Search" button on the far right-hand side.
The results of your search will be displayed in a dropdown category like the example below with Viewing. Click on the category and it will open the available topics.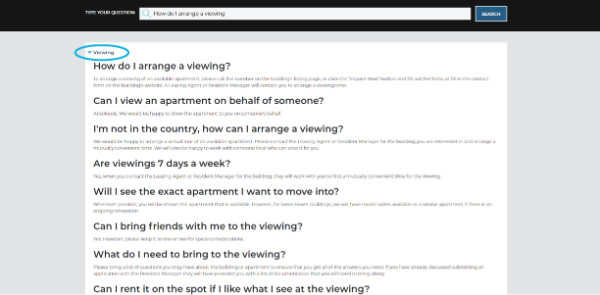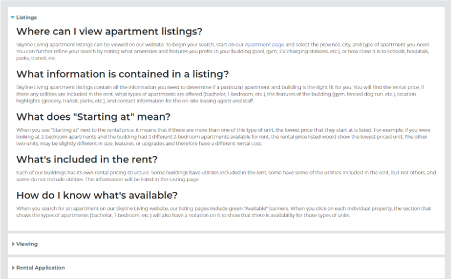 If your question wasn't listed, one of our Leasing Agents or Resident Managers would be happy to discuss the rental application process with you. Each of our buildings has its own Leasing Agent and/or Resident Manager, so when you're searching for an apartment, look for the phone number listed in the top right-hand corner of the Property Listing page to contact them or click the "Inquire Now" button and fill out the form to chat via email.
If you've found your answers and are ready to search for an apartment, then you can just scroll down the Rental Process page and click the "Search Apartments" button to go the Advanced Search tab and find your next favourite home!