Skyline Living's Quick and Easy Rental Process Explained

Beginning your apartment search can sometimes be intimidating, which is why we made the process transparent and simple – a predictable and common-sense process, from start to finish, helps to relieve the stress of your housing decision!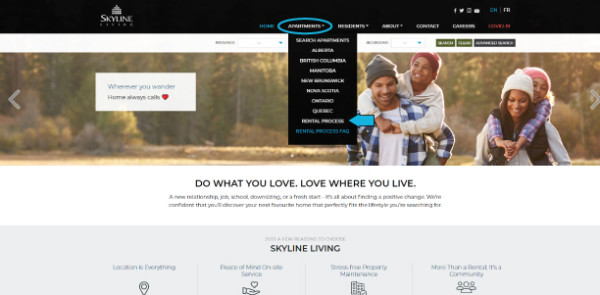 Hover over the Apartments tab on the upper navigation bar and click "Rental Process" in the dropdown menu.
Or if you have a smaller screen, it may look like this: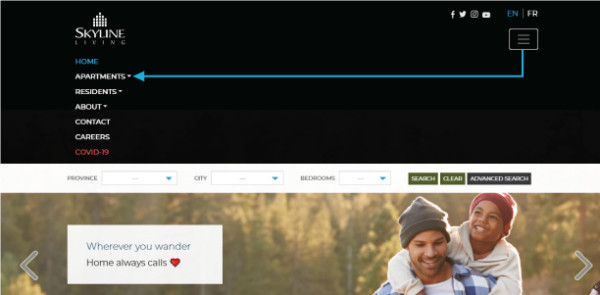 This will take you to the Rental Process page where we explain each step of the apartment rental process.

We keep it simple with 6 easy steps and below that a quick link to get your search started!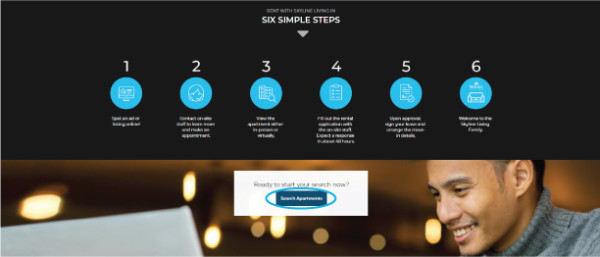 Don't forget that you can also search for an apartment from almost any page on our website with the handy Search Bar or the "Advanced Search" button in the top right-hand side of the page.

Still have some questions about the rental process? Browse our Rental Process FAQ page for answers.

Lastly, we want to be sure that you have all the information and documentation you'll need when you're ready to submit your application, so we've provided a Downloadable Checklist – you'll be fully prepared and confident when making your decision to rent at a Skyline Living apartment!