Travelling While Renting an Apartment – Hello Sunshine, Goodbye Worries!

Are you planning an extended trip but feeling a little apprehensive about leaving your apartment empty? Don't fret; there are many advantages to apartment living that make travel that much easier, but with a few simple preparations, you can ensure your home is safe and secure while you're away.
Another significant advantage to apartment living is that there are no surprises, like replacing windows or paying for costly repairs or property taxes. You live within a consistent monthly budget of predictable rent, which can allow for investments in other things like travel savings.
Protect Your Apartment While You're Away
Whether you'll be away for a few weeks or a few months, feel at ease by preparing your apartment for an extended vacation.
1. Notify Your Resident Manager
A couple of weeks before your departure, inform your Resident Manager of your extended trip. If you have arranged to have a friend or a home/pet sitter check in on your apartment while you're away, let the Resident Manager know this, and provide the individual's information for emergencies. Finally, be sure to provide your updated contact information in case of an emergency.
2. Have Your Mail Placed on Hold and Consider Switching to Automatic Payments for Your Bills
Will you be away for an extended time? Determining what mail to place on hold or what payments like rent, Wi-Fi, credit cards, and utilities will need to be paid in your absence will save you a lot of grief when you return home. Clean and Scentsible offers a free Bill Payment Tracker in a printable format to help keep you on track. If you can, consider paying bills in advance or arranging to have automatic online payments while you're away to keep you organized and avoid late fees.
3. Consider a Home and/or Pet Sitter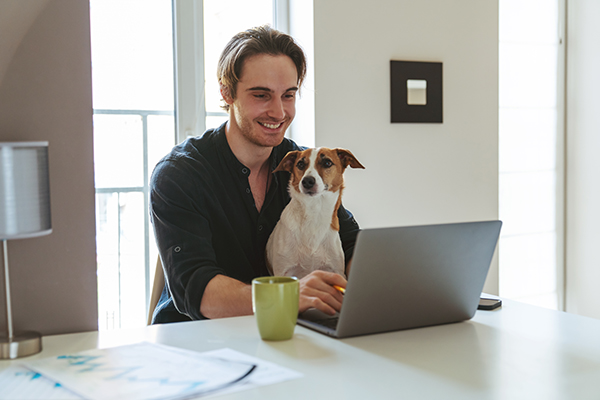 If you're planning to be away for an extended time, you could engage a home-sitter you know, like, and trust to stay in your apartment while you're away.
Whether the home-sitter is quickly visiting or is a temporary live-in, you should advise your Resident Manager of the arrangement. Savor and Savvy provides a clear, detailed printable to give to your house sitter, which lists emergency contact information and what is required, like cleaning, feeding, and walking pets, watering plants, and removing garbage and recycling.
PawMaw explains there are a few things you can do to ensure your pet is set up for success while you're away. Advise the pet-sitter to stick to the daily routine, clearly lay out the expectations for time spent with your pet, and leave an article of clothing with your scent behind for their comfort.
In addition to the home/pet instructions, leave the key or fob, emergency contact information, including a direct line to you, the Resident Manager's phone number, and any codes required to get into the apartment building.
4. Prepare Your Apartment
There's nothing worse than coming home to chores, so whether you have a home sitter staying at your apartment, or it will be unoccupied, you'll want to ensure you leave your place clean and organized. Remove trash and recycling, toss food that will spoil from the fridge, and tidy up and do laundry. Returning home to find spoiled food or dishes in the sink is really going to undo all the good relaxation from your vacation.
Don't forget to protect your belongings while you're away. Have a look at the section on Tenant Insurance on page 23 in your downloadable Skyline Living Tenant Handbook and make sure your belongings are protected and covered.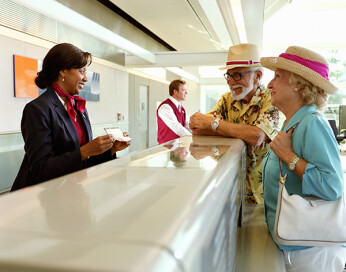 Before your departure, confirm the arrangements for your pets, plants, or mail. Place any valuables or important documents in a fire-safe lockbox. Do an energy-saving sweep by unplugging any appliances and electronics that don't need to run in your absence, and finally, place your thermostat in energy savings mode if that's an option.
Lastly, let us know how much you enjoyed your extended vacation on social media. Tag your post with #SkylineLivingVacation, and we'll be sure to give you a virtual shoutout!
Happy vacationing!