Welcome to the All-New Residents page on our website!
If you're looking for an overview of all the great tenant programs we offer, the need-to-know information for living in a Skyline Living building, or to explore some of the perks available to you as a tenant, then you'll want to click the Residents tab in the top navigation bar on any page of the website.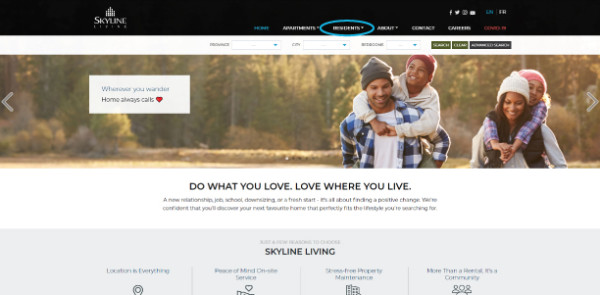 If you are accessing the site from a smaller screen or mobile device, you will need to click the three horizontal bars in the upper right-hand corner and then the Residents tab.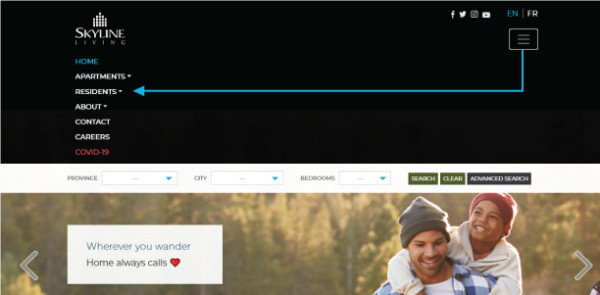 On the Residents Page, you can explore the variety of services, programs, and perks available to Skyline Living tenants.

Take note of the multiple different channels to reach us if you want to get in touch!
If you have questions about your apartment or building, please reach out to your on-site Resident Manager. Your other options include Customer Service (by phone or email), filling out a Resident Feedback Form , or connecting with us via social media.

You can also check the Residents' FAQ page for quick answers to commonly asked questions.

Don't forget to check out our various tenant support programs while you're there: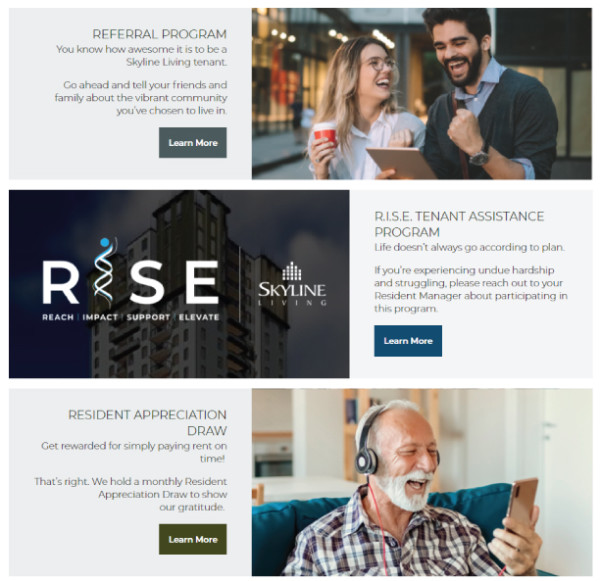 Lastly, the Residents Page directs you to the Resident Feedback Form just in case there's something you need to share with us!

We're so proud of our inclusive and welcoming tenant communities and love to hear from our valued tenants, so don't be shy, let us know how we're doing!