Montreal, QC
and surrounding area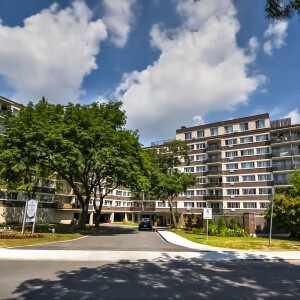 Recent renovations have made this the most desirable building in Saint-Laurent! Come see our upgraded apartments and take advantage of…
Water
Included
Heat
Included
see details

Montreal
Montreal is Quebec's most populous city, though not its capital, with approximately 1.8 million residents within the city itself. Montreal is the second largest primarily French-speaking city in the world, after Paris.
Montreal is an important centre of commerce, finance, culture, and tourism, and is consistently ranked as one of Canada's and the world's best cities. Montreal combines old-world architecture, such as its famous cobblestone streets and the Notre-Dame Basilica, with stunning new skyscrapers and modern infrastructure.
Saint-Laurent
Saint-Laurent was a city in its own right until it merged with Montreal in 2002, and is one of Quebec's most ethnically diverse areas. Non-Canadians make up almost 80% of the population, and it is a popular destination for newcomers to Canada.
Saint-Laurent has access to all major amenities and services, including public transit linked with the rest of Montreal, parks, schools, health services, emergency services, and recreation facilities.
If you are looking for an apartment near Vanier College, Skyline has the location for you.