A Wall of Thank You's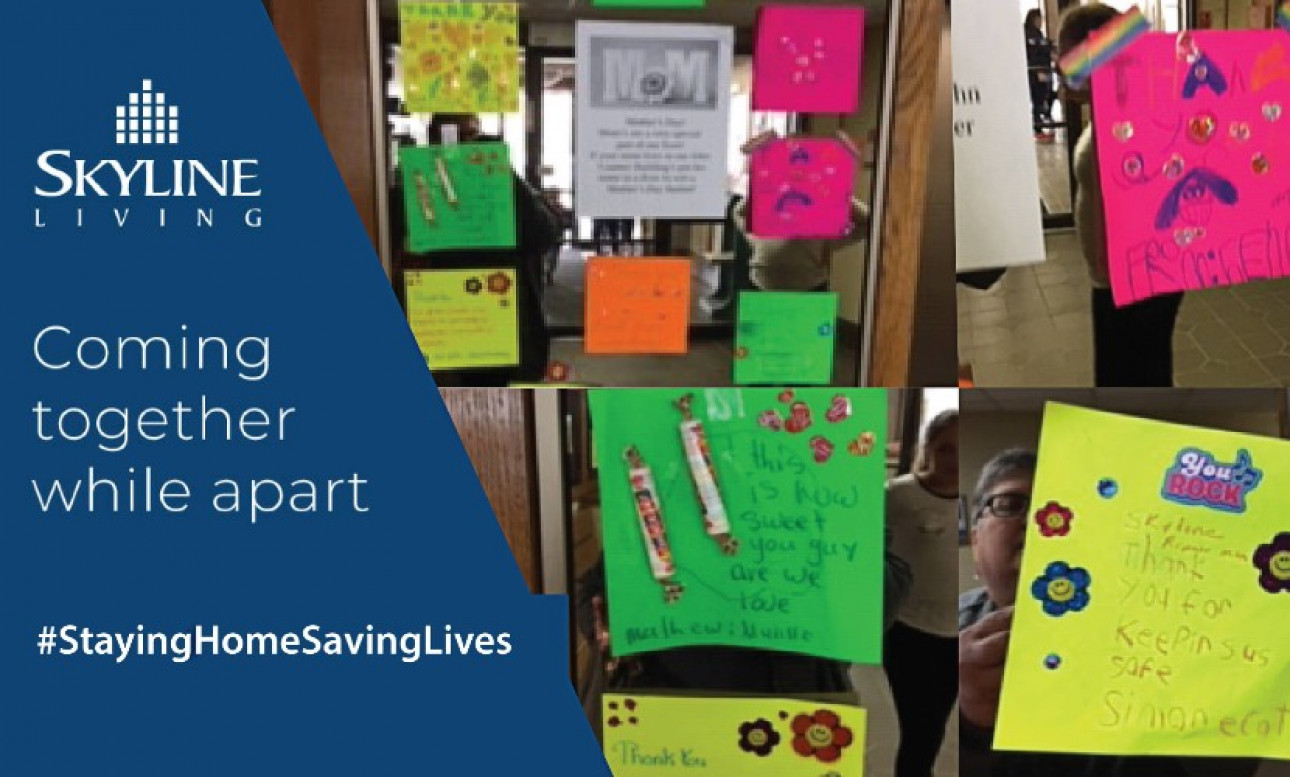 We just wanted to share a happy moment from John Counter Place in Kingston, Ontario. The Resident Manager helped the children living there to make a wall of #ThankYou notes for all the workers who are keeping them safe while they are staying at home.
They're thanking the health care workers, postal worker, delivery people, and the cleaners and their repairman, Bruce.
Every day the Resident Manager is getting a few more notes. We couldn't be more proud of our Skyline Living family.
Keep up the amazing work kids!