Archive: September 22, 2020
Our online events have now concluded, but many of them have been recorded for your viewing pleasure. Click through the events to enjoy fun webinars about crafting, meal prep, Pilates, and so much more.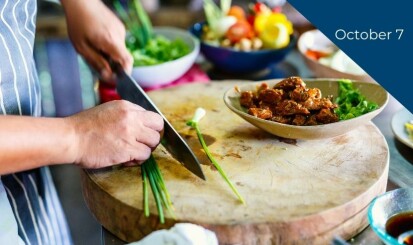 Everyday Gourmet with Spicy Jan Cooks is due to be thrilling! Spicy Jan is the owner-operator of Tasty Road Trips and loves embracing local food and drink experiences.