Archive: March 01, 2021
Our online events have now concluded, but many of them have been recorded for your viewing pleasure. Click through the events to enjoy fun webinars about crafting, meal prep, Pilates, and so much more.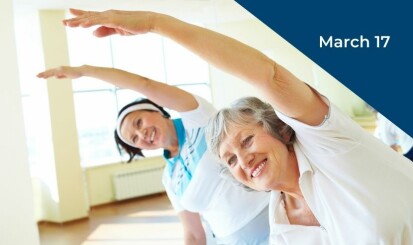 Wednesday, March 17th, 2021 1PM EST  This class will explore the importance of functional movements.