Archive: April 09, 2021
Our online events have now concluded, but many of them have been recorded for your viewing pleasure. Click through the events to enjoy fun webinars about crafting, meal prep, Pilates, and so much more.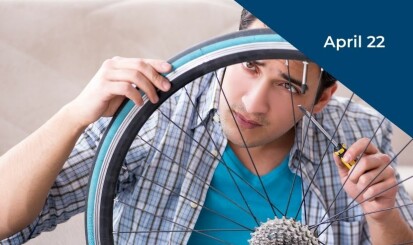 Thursday, April 22, 2021 6:30 PM EST  Bicycles are a dynamic form of transportation, and an excellent form of recreation.