DYI – Macramé Plant Hanger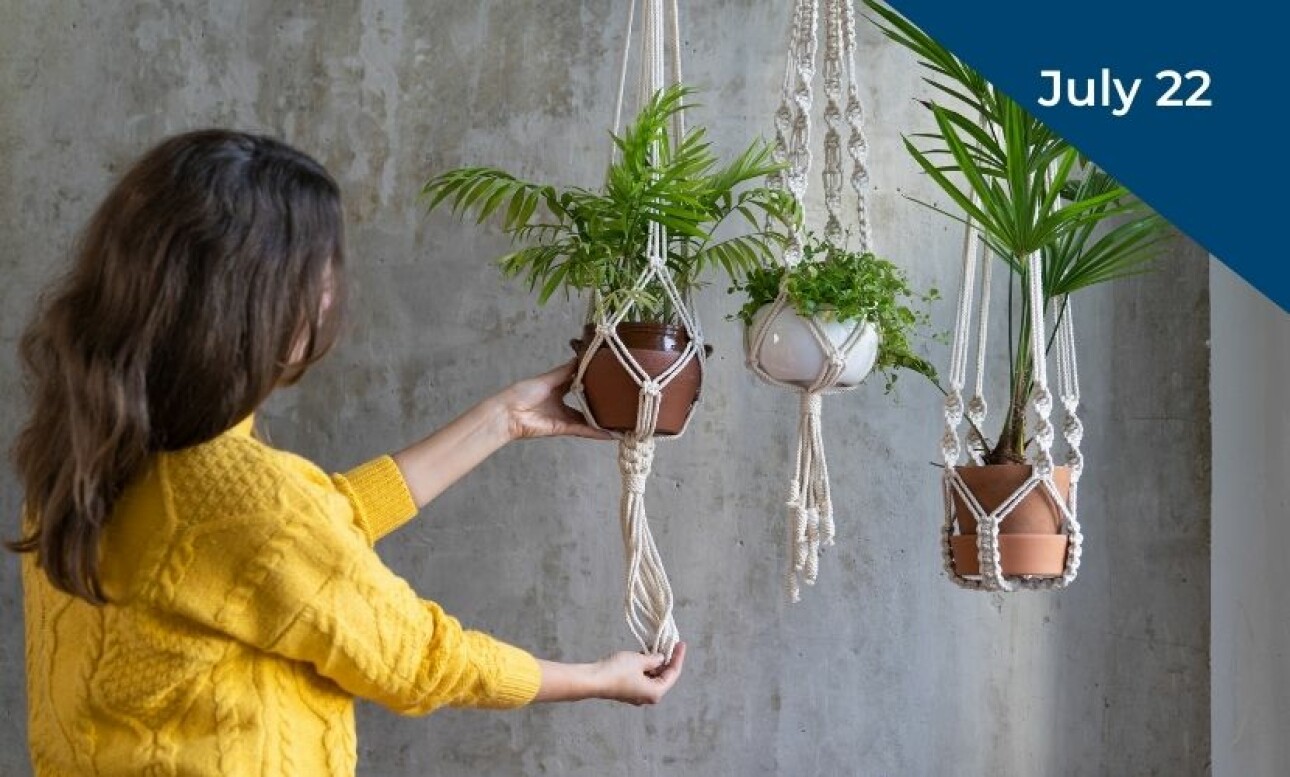 This art form has regained popularity in recent years, crafters and artists alike are coming up with innovative and creative ways to use macramé. In this online activity you will join Laura McDonald & Skyline Living to make a macramé plant hanger!
This project is perfect for your plants that love sunshine! Get them up close and personal with their favorite place in your home by hanging them right in the window with a handmade macramé plant hanger. This is a beginner friendly project, and the final result is complimentary for any room in your home. It's time to let your creative juices flow!
• Macramé Cord (braided cord is best for beginners)
• Small metal or wooden hoop
• Something to hang the cord from to work with i.e.: a curtain rod, tension rod, wooden dowel, or small hook in the ceiling.