Heckle from Home with Adrienne Fish & Christophe Davidson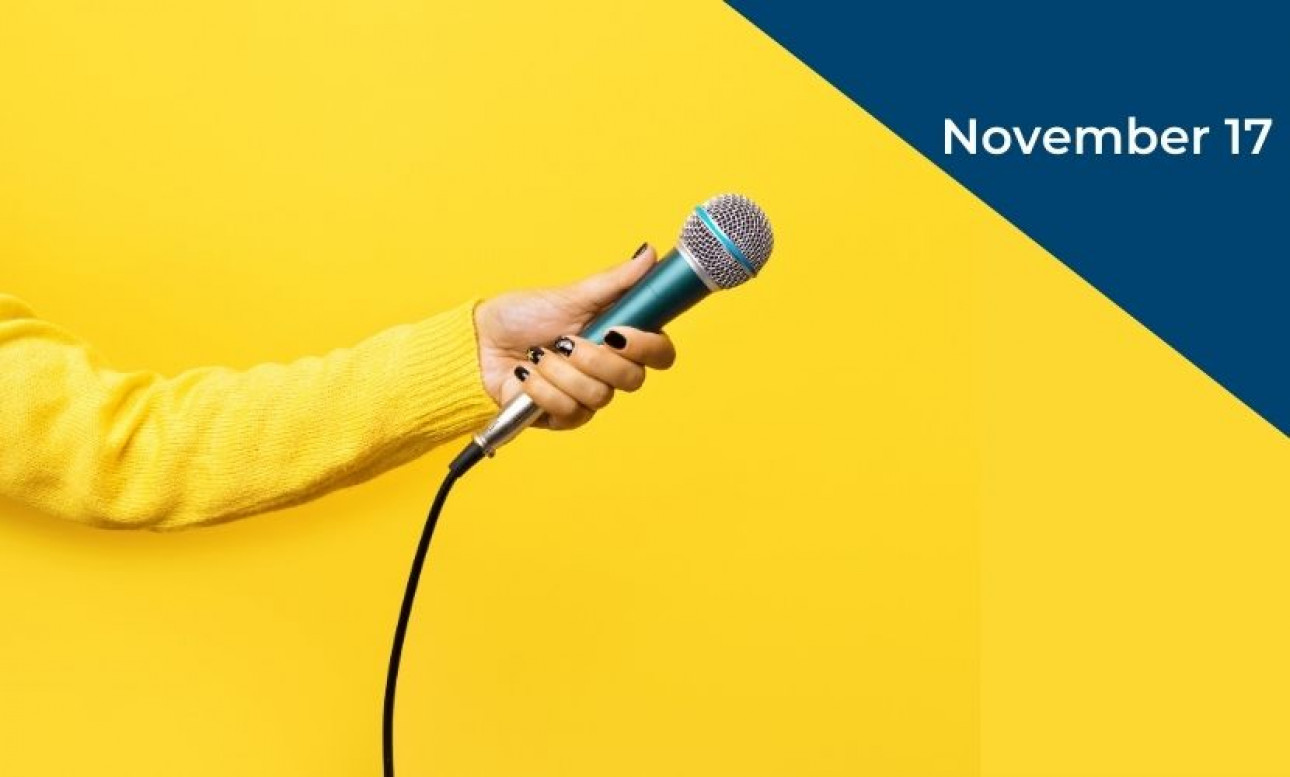 A virtual comedy show where you don't have to worry that we'll comment on your receding hairline, that high pitched honk you call your laugh, or your weird looking tinder date.  

Featuring two prominent nationally touring Canadian comedians, featured on Just For Laughs, CBC and Comedy Central. Sit back, relax, and most importantly LAUGH IT UP with Adrienne Fish & Christophe Davidson.
Adrienne Fish

Comedian, Musical Artist

With a huge afro, Adrienne Fish has been making her mark on Canada's comedy scene. Based out of Toronto, Adrienne has recorded four nationally aired TV tapings, including her most recent taping at Just For Laughs airing on Comedy Central and Crave TV. She has appeared numerous times on CBC's The Debaters, is the recipient of the coveted 'Comedian of the Year' awarded by Universities and Colleges across Canada, and most notably was nominated for two Canadian Comedy Awards, including Breakout Artist of the Year. 

She tours across Canada performing at various clubs, colleges/universities, opening for household names such as Doug Stanhope, and been invited to prestigious festivals such as Just For Laughs, the Winnipeg Comedy Festival, Halifax Comedy Festival, Hubcap Comedy Festival, Atlanta's Laughing Skull, and Just For Laughs 42.  Off stage, she can be heard on Sirius XM "Canada Laughs", and her debut album went #1 on iTunes. She's loud, she's playful, and she's watching you right now…. 

Christophe Davidson

Host, Writer, Comedian

He's performed numerous times at both the Just For Laughs festival in Montréal & JFL 42 in Toronto, can be heard on Sirius XM, CBC Radio One's 'Laugh Out Loud' and seen on CBC Television, having recorded multiple televised Galas for the Winnipeg Comedy Festival in 2018-19 and most recently his Anthony Anderson Gala at Just for Laughs aired this summer. He's shared the stage with SNL Alumni Tim Meadows for 'Comedy At The Castle: Presented by Just for Laughs', headlines across the country and recently performed for hundreds of Canadian soldiers virtually during the COVID 19 crisis.

In addition to touring throughout Canada, Christophe has delighted audiences in New York, Los Angeles, London, Croatia, Melbourne, Edinburgh, Singapore and countless other corners of this earth.

After recently winning the JFL/CBC pitch program, he's currently developing an animated series with Big Jump Entertainment (F is for Family, Ugly Americans, Brickleberry).