Tiptoe Through the Tulips: Watercolour Painting Class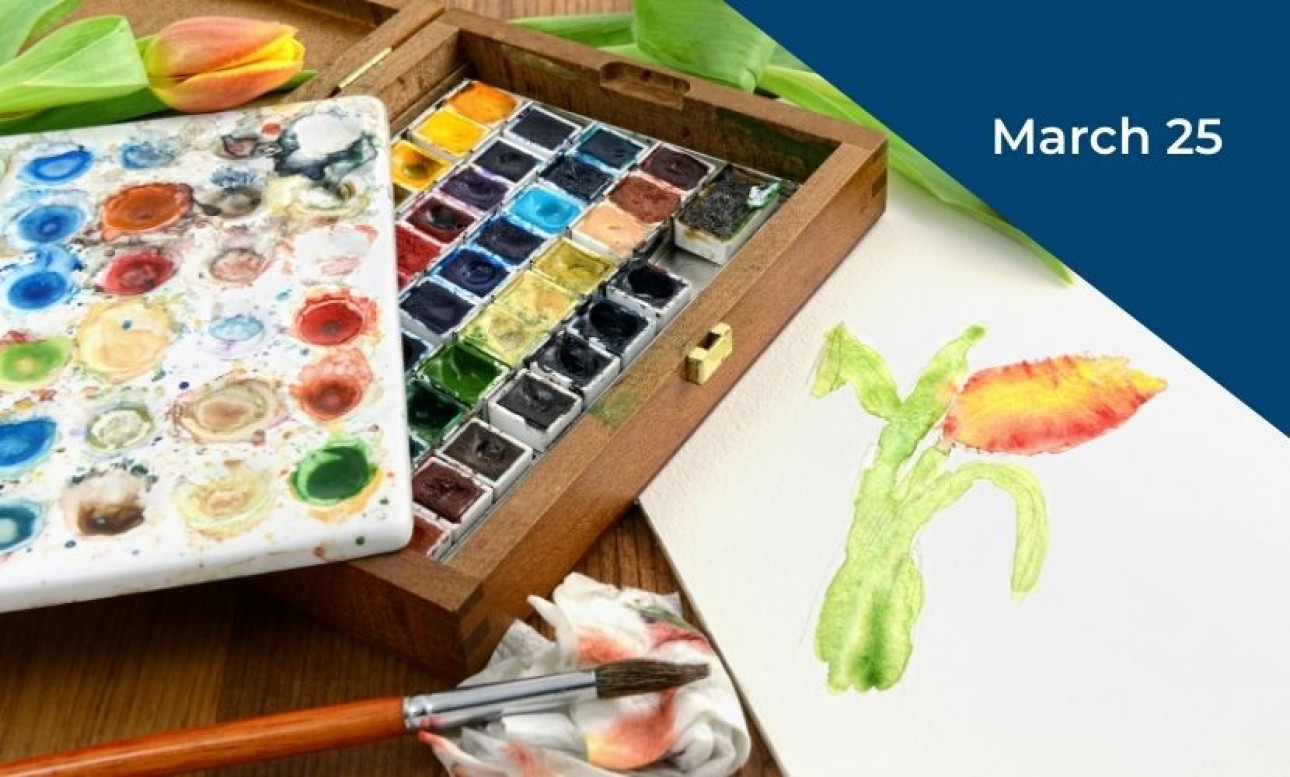 I know what you're thinking right now, and I don't blame you–it's too early to be talking about Spring! But we can't help it! We are all craving Spring and already dreaming about Summer. I know some of you are probably feeling the same way, so Skyline Living & award-winning artist Cat Cabajar thought it might be fun to at least pick up our paint bushes and paint some tulips in this watercolour painting class. We will be taking a journey and tip toeing through the Tulips!
Join us as we transition from Winter to Spring in our imaginations, all from the comfort of your own home on Thursday, March 25th, 2021 at 7:00 PM EST. Cat Cabajar will guide you step by step through painting beautiful watercolour tulips, welcoming us into Spring. You do not need any experience to enjoy this class and Cat will be with you every step of the way.
A variety of synthetic hairbrushes hair paintbrushes (at least 1 round and 1 flat)  

Watercolour paint (primary colours - red, yellow, blue, and white) 

Watercolour paper 

Table Salt (optional) 

Water cup 

Napkins  

Plastic palette or wax paper