Find all the answers you need in the Tenant Handbook!

We want to make sure you have all the answers you need any time you need them, so we've made the Skyline Living Tenant Handbook easy to download right from our website! The Tenant Handbook is a comprehensive guide to living in a Skyline Living community. It is a great resource to help you understand what to expect during the move-in process, fire prevention, how to use shared amenities, and so much more.
Grab a copy of the Tenant Handbook 24/7 by hovering over the "Residents" tab from any page on the website and clicking Tenants Handbook in the dropdown menu.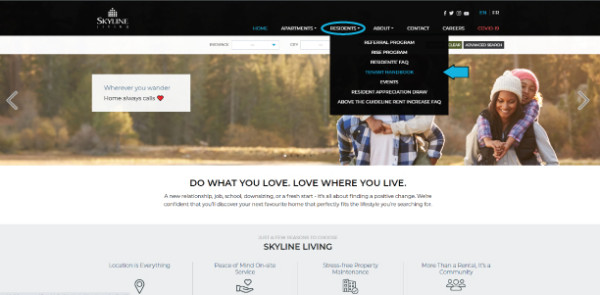 If you have a smaller screen or are accessing the site through mobile, you will need to click on the three horizontal lines in the upper right corner and then the Residents tab and then the Tenants Handbook.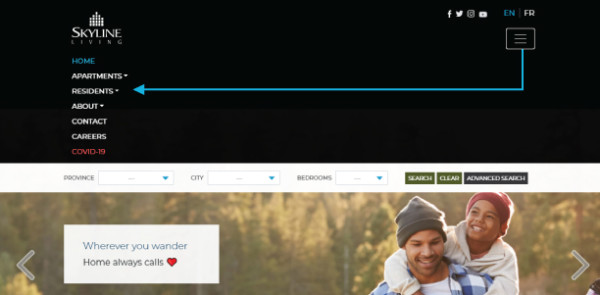 Once on the Tenant Handbook page, you will click the "Download the Tenant Handbook Now" button. While you are welcome to print this or save it to your device, please note that the most up-to-date version of this invaluable document will always be found on the website!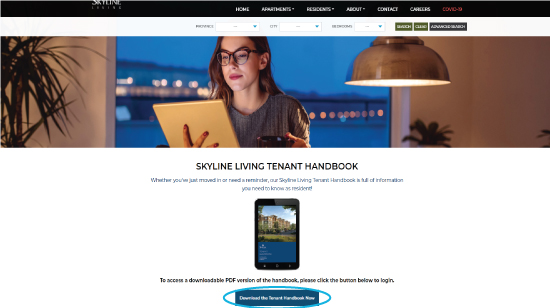 If you have a question that isn't answered in the Tenant Handbook, please speak to your on-site Resident Manager or fill out the Resident Feedback Form to speak to our Customer Service team.*

*Please note that our Customer Service team works hard to answer all your questions from Monday to Friday, 9:00 am - 5:00 pm EST.