A Very Skyline Christmas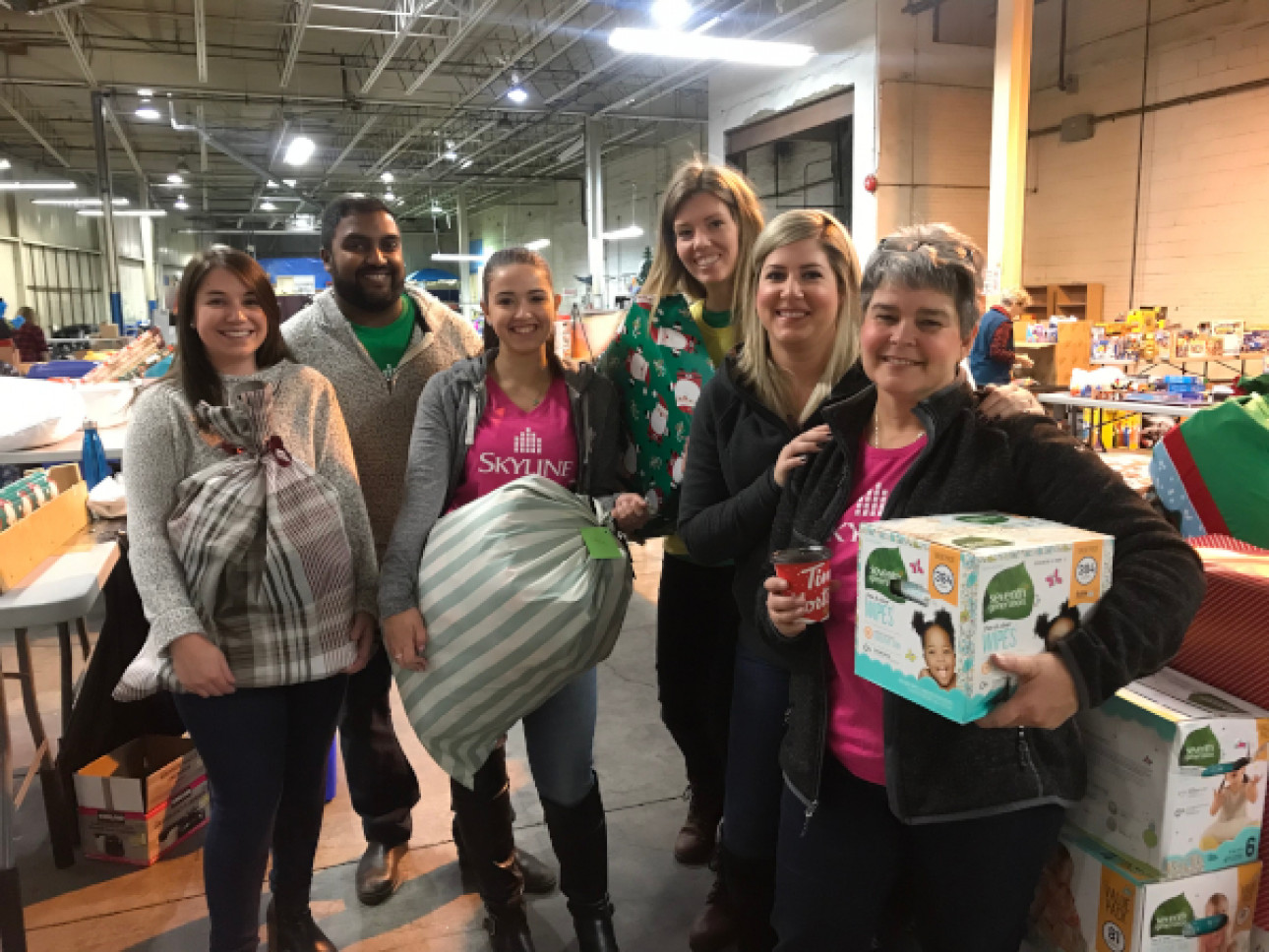 As part of Skyline's "month of giving" staff members have come together to deliver a memorable holiday season to families within the communities we serve.
Our head office staff members in Guelph participated in Adopt-A-Family, organized by the Children's Foundation of Guelph & Wellington. Adopt-A-Family matches community donors with families in need during the holiday season. This year, we kicked it up a notch and adopted 20 families in the Guelph area.
Skyline staff is provided with a list of wishes for the 78 kids, parents and guardians, including grocery cards, winter clothing, toys and games and we then get to fulfil these holiday wishes. All gifts we dropped off to the Children's Foundation in early December to be wrapped and distributed to the families.
Our corporate finance team took time again this year to come together as a department and help the Children's Foundation sort and wrap the presents donated.
This year, there are more than 1,100 local families enrolled in the Adopt-a-Family program- learn more about how you can help a family in need here.
Out in the field, Skyline Living staff and their tenants are also coming together to bring the holidays to those in need! Our field staff across Canada joined forces and partnered with The Salvation Army this holiday season to give back in their own way. All 185 of our Skyline Living buildings are participating in the first annual donation drive to provide families in their local communities with warm clothes, toys, gift card and food. Together we are giving hope this holiday season.