Apartment Storage Hack: Stacking Shelves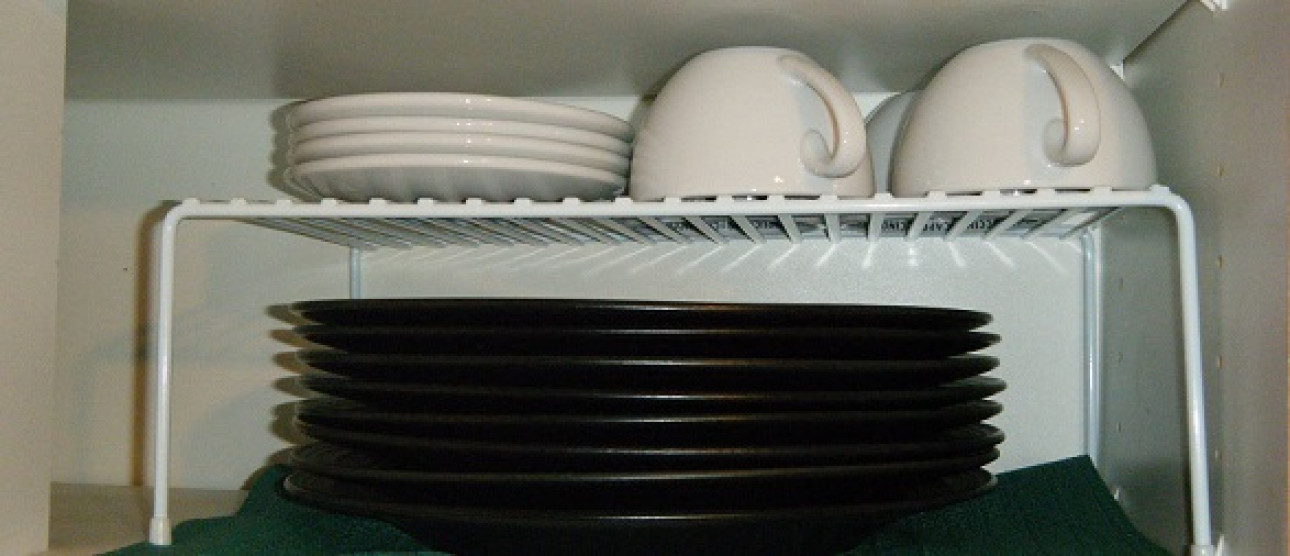 APARTMENT STORAGE HACK: STACKING SHELVES
In the new year, many people make it their resolution to get organized!
Need a little extra room in your cupboards? Stacking items will mean you have almost twice as much space!
You can grab these handy plate shelves at pretty much any home improvement store, like this white wire plate shelf from Canadian Tire. You can also use cardboard boxes or old clementine crates, especially for lighter items.
Check back to the Skyline Living blog regularly for more Apartment Storage Hacks!