Bill's "Skyline Act of Kindness": Chatham, ON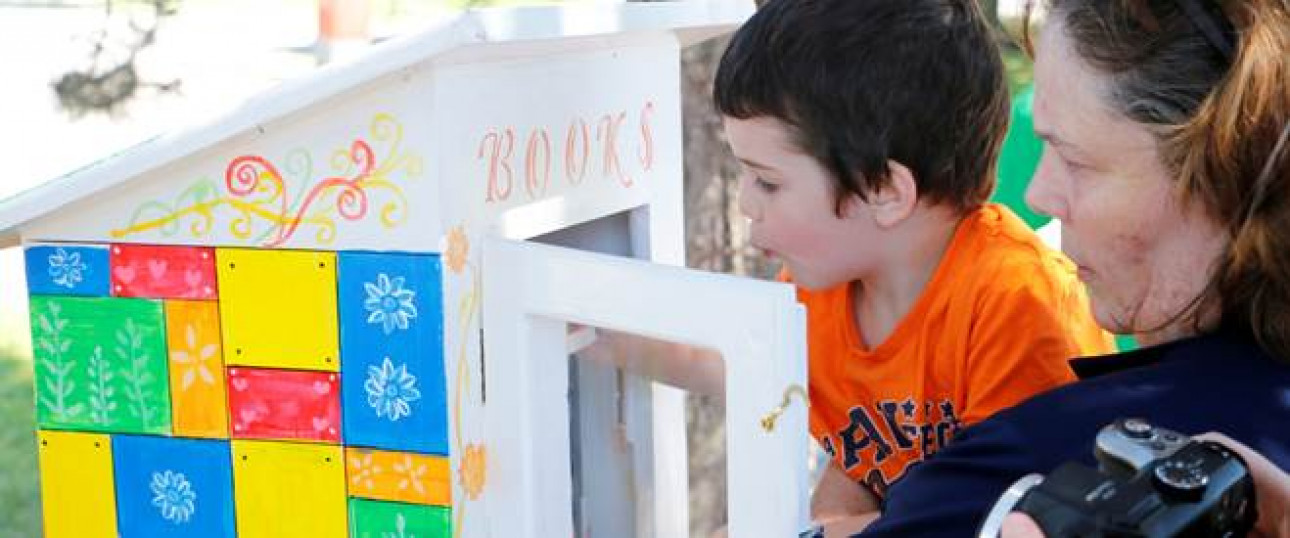 Bill, a Resident Manager at 150 Mary Street in Chatham, ON, is no stranger to community initiatives. An active volunteer in his hometown of Chatham, ON, Bill envisioned installing a Little Free Library on the Mary Street property, where kids could freely access books to borrow or keep, and donate books for other children too.
"I would like to set up a 'little library' to benefit as many children as possible," wrote Bill in his contest entry. "Little Libraries work under the context of a library box in the community that people can take a free book to encourage reading. I was encouraged to read, and now I'm avid reader and life learner. There are many children that could benefit from this program."
As a contest winner, Bill received $500 to put toward the construction and installation of a Little Free Library, as well as a grand opening event. Skyline Living partnered with Chatham's Active Lifestyle Centre to get the box constructed and painted. Meanwhile, Bill asked for book donations from the local community and was met with an overwhelming response - enough books to keep the library well-stocked with new books rotating for months.
On Tuesday, July 2nd, the box was unveiled at a grand opening and ribbon cutting event, with about 100 community members attending to show their support for the Little Library. Families and kids enjoyed a free BBQ, mini golf, sidewalk chalk, bubbles, and live music - as well as free books from the library.
A second Little Free Library is also being constructed by the ALC, and will be installed at another Skyline Living community nearby. Bill also has plans to "twin" his children's library at 150 Mary with an adult library.
Please join us in thanking Bill, the ALC, and the staff at 150 Mary for their hard work and enthusiasm toward this amazing community project!
Read more about this project in the Chatham Voice (page 14).