Skyline Living Celebrates Canada's 150th Birthday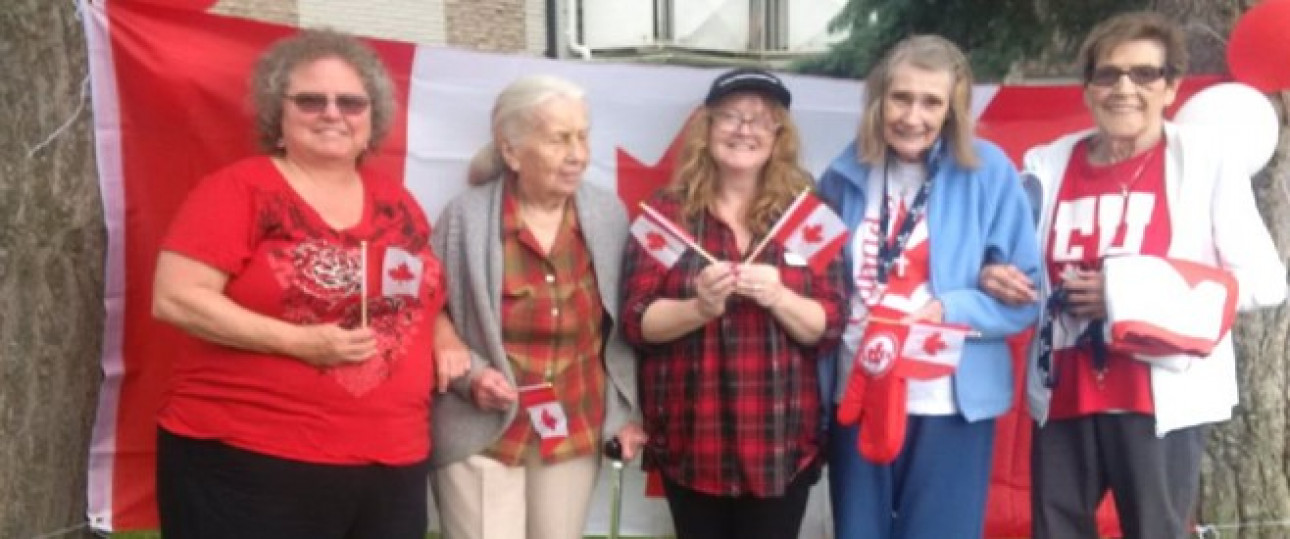 Skyline has been a proud Canadian company since its inception in 1999. Residents and staff all over the country showed their Canadian pride this past week by decorating our apartment buildings with Canada flags, red and white balloons, and more. Many properties held Canada Day Barbecues over the weekend to gather in celebration of Canada's 150th year.
Thank you to all of our residents and staff for celebrating with us!
150 Mary, Chatham, ON
Heritage Valley, Edmonton, AB
Les Jardins Radisson, Gatineau, QC
Resident Barbecue at 125 College Avenue, Sarnia, ON
Residents pose at a barbecue held at 250 Queen St in Fergus, ON.
Thank you to our tenants at 398 & 400 Vine Street in St. Catharines, ON for donating food items and cash to Community Care during this year's Canada Day Barbecue!