Skyline Living Wins Two CFAA Awards for 2020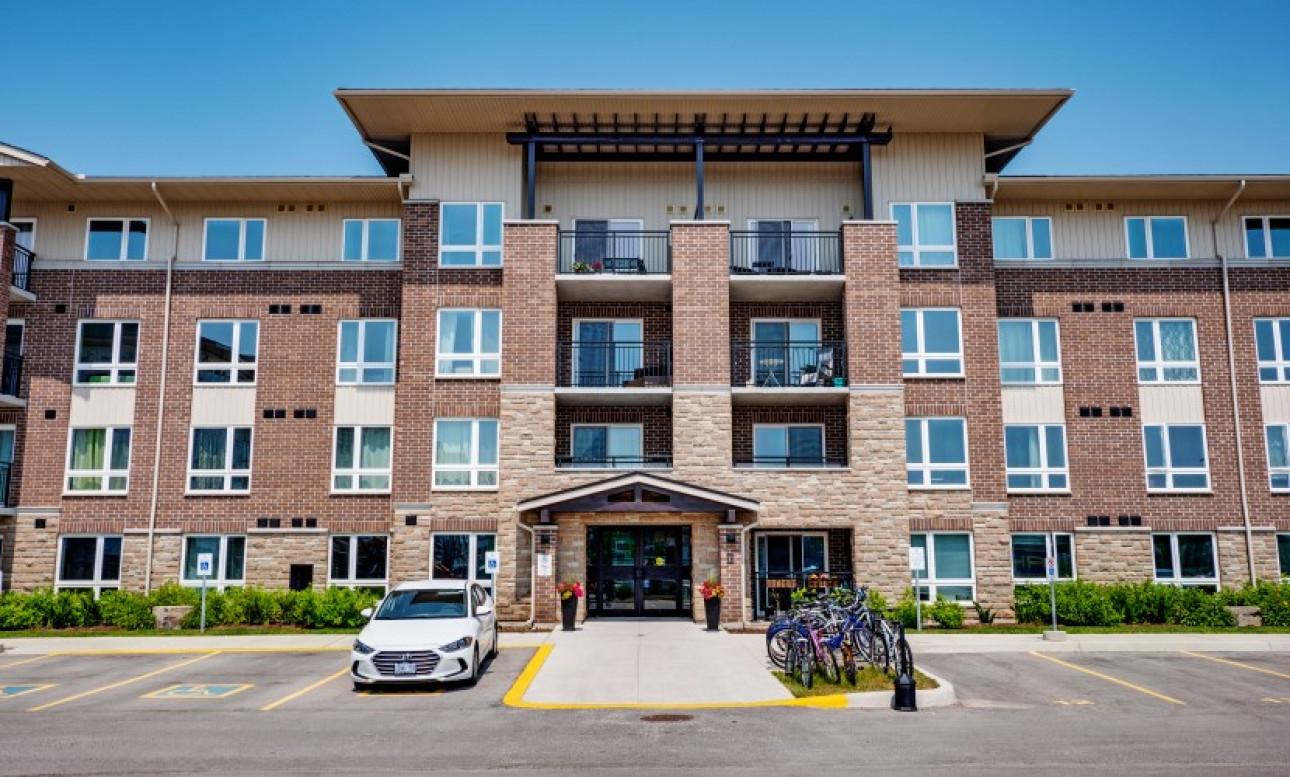 Guelph, ON – June 25, 2020
Skyline Living, the property management company for apartment properties owned by Skyline Apartment REIT, has proudly won two awards from the Canadian Federation of Apartment Associations (CFAA) for 2020.
This year, Skyline Living won in the categories of:
Rental Housing Provider of the Year (over 7,500 suites) – Skyline Living
The Rental Housing Provider of the Year award recognizes a rental housing provider that has demonstrated exceptional leadership in the rental housing industry through an action, exceptional practice or a dedicated initiative.
"This year, Skyline Living focused its submission on its Tenant Assistance Program, an internal mediation and financial relief program launched in late 2018, and designed to assist Skyline Living tenants who have suffered financial hardship through no fault of their own, due to unforeseen life events such as illness, injury, an accident, and most recently, the COVID-19 pandemic," said R. Jason Ashdown, Co-Founder and Chief Sustainability Officer, Skyline Group of Companies.
"We have a responsibility to help our tenants especially when they fall upon hard times. Without our tenants—our customers—we don't exist. We are thrilled to be recognized by CFAA as a rental housing provider that truly cares about its customers. We hope that other managers and owners will consider the benefits of this type of program."
Rental Development of the Year (low-rise) – The Suites at Summerside, Port Elgin, ON
The Rental Development of the Year award recognizes a company which has achieved excellence in the development of a new rental housing project. This award is judged on the overall creativity and suite design, curb appeal, amenities, environmental quality, efficient use of space and functionality of the floor plan.
"Skyline Living developed The Suites at Summerside to be much more than just a rental development for profit," said BJ Santavy, Vice President, Skyline Living.
"We saw an opportunity to build a place to live that fit the needs of the town of Port Elgin and its citizens. We are thrilled that the judges for the national CFAA awards recognized Skyline Living's accomplishment in the development of this vibrant property."
"Both of these wins are an incredible testament to the hard work of our entire team here at Skyline Living," added Ashdown.
Winners were announced on Thursday, June 25th, 2020 at CFAA's annual Awards Presentation, which was held virtually for 2020. The competition was tougher than ever before, as CFAA received more award submissions than any other year in the past.
Skyline Living competed with rental housing providers from across Canada and is proud to be recognized on this national platform as among the best in the Canadian rental housing industry.
Additionally, Skyline Living was a top finalist for the following categories:
On-Site Employee of the Year – Pam Vaughan, Senior Resident Manager, Skyline Living

Off-Site Employee of the Year – Jordan Ali, Fire & Life Safety Specialist, Skyline Living

Property Manager of the Year – Ljuba Milosevic, Regional Director, Skyline Living
As at June 25, 2020, Skyline Living is managing more than 200 multi-residential locations in nearly 60 communities in eight provinces across Canada, providing service to approximately 50,000 tenants.
Please join us in congratulating both Skyline Living's winners and nominees for their outstanding achievements!
As one of Canada's most prominent apartment rental providers, Skyline Living exists to provide safe, clean, and comfortable places for its residents to call home.
Providing homes in dozens of communities across Canada, Skyline Living is an industry leader in customer service, environmental stewardship, and community giving. It works to create and maintain thriving, vibrant communities for its residents, employees, and the neighbourhoods in which they live and work.
To learn more about Skyline Living, or for rental inquiries, please visit SkylineLiving.ca.
For media inquiries, please contact:
5 Douglas Street, Suite 301