Skyline Remembers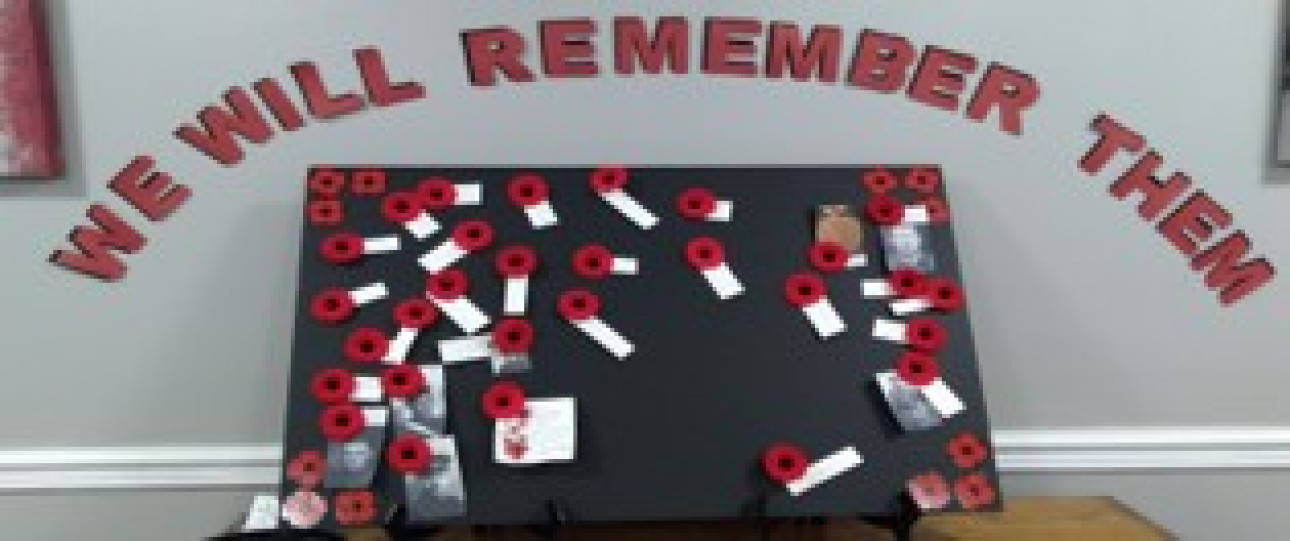 On Remembrance Day, staff and tenants from our property at 511- 7th Avenue in Hanover, ON, came together to create a beautiful memorial to all of those that served our country.
Tenants were provided with poppies and a piece of paper to write the names of their family and friends. It was a beautiful display of photos, names and notes thanking those, past and present, for their courageous act of service.
Skyline Living remembers all those men and woman that have created this beautiful country that we are proud to call home.
Thank you also to the Resident Management team at 511-7th Ave, for taking the time to create such a wonderful tribute and incorporating all our tenants to remember their loved ones.