Skyline Staff Celebrate 2nd Annual "Month of Giving"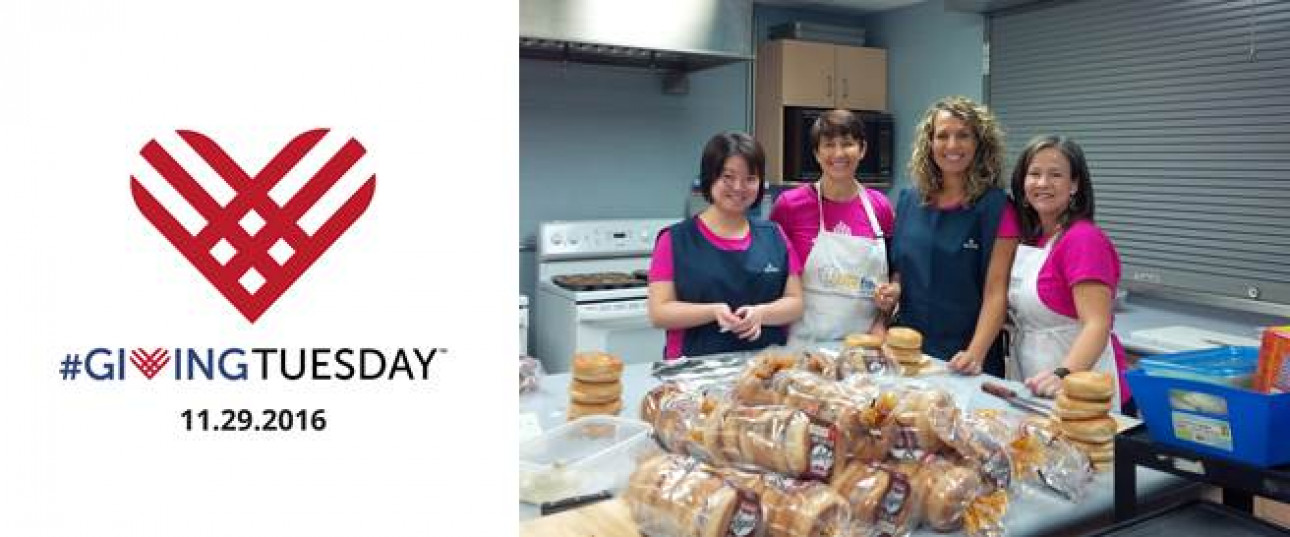 For the second year in a row, Skyline staff in Guelph, ON volunteered their time around the holiday season at various initiatives, including 30 school nutrition programs at various schools in Guelph,
Skyline's second annual "month of giving" took place over November and December, and was an initiative for Giving Tuesday (November 29th, 2016). Giving Tuesday is an annual day, celebrated globally, to mark the beginning of the "giving back" season. It's a time where charities, companies and individuals join together and rally for their favourite causes. Skyline's initiatives for Giving Tuesday were highlighted at a local breakfast for Guelph Gives, the local chapter of Giving Tuesday.
Below are just some of the ways in which Skyline staff participated in Giving Tuesday 2016:
Employees at Skyline's Head Office and Fountain Street office in Guelph, ON (over 120 staff total) participated in a volunteering throughout November/December, preparing and serving healthy snacks to hundreds of hungry school kids at 30 "Food and Friends" nutrition programs organized by the Children's Foundation of Guelph & Wellington. Skyline is proud to sponsor nine of these nutrition programs year-round.
We gave 45 moms, dads and kids (12 families altogether) the magical Holiday season they deserve through Adopt-a-Family, another local initiative organized by the Children's Foundation of Guelph & Wellington.
Additionally, to "wrap up" our Adopt-a-Family initiative in a special way, Skyline's legal team and accounting teams headed out to the Adopt-a-Family "Santa's Workshop" for a day of wrapping gifts for the families.
Volunteers from Skyline Head Office participated in Operation Christmas Child in Kitchener, ON for the third year in a row. Skyline volunteers packaged over 1000 boxes to be sent to children overseas in Senegal, Africa. Plus, with the help of donations from generous sponsors and Skyline's own staff, we also packed 66 boxes full of donated toys, books and toiletries for kids in need overseas.
More information about Giving Tuesday is available at http://givingtuesday.ca/.
Learn more about Guelph Gives, the Guelph, ON chapter of Giving Tuesday, at http://www.guelphgives.ca.