Skyline Welcomes University of Guelph Real Estate & Housing Students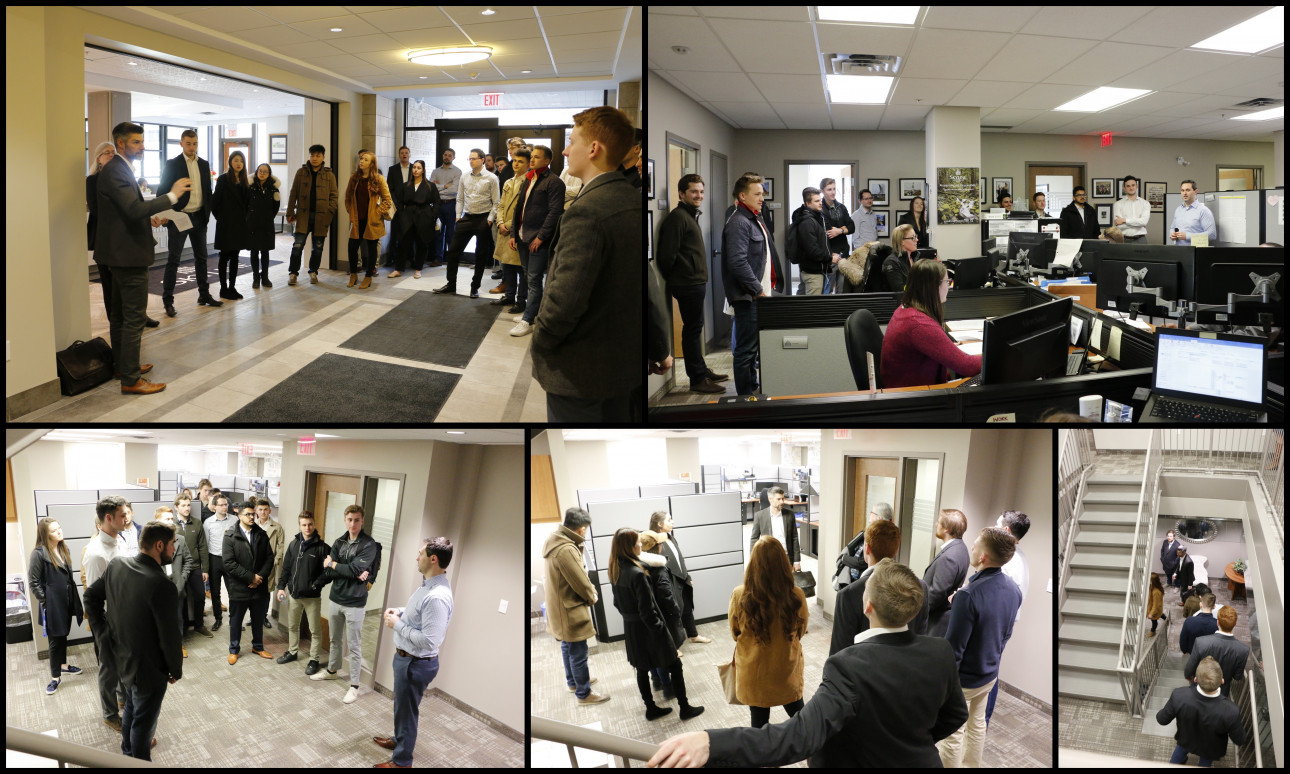 Skyline has always been a strong supporter for developing young minds. They take an active role in encouraging individuals looking to start their careers by applying their skills and knowledge through various employment opportunities, co-op positions, and providing real world experience.
On Monday March 19th, 2018, Skyline welcomed students from the University of Guelph's Real Estate and Housing (REH) program to tour several Skyline owned properties located in Guelph and Cambridge, Ontario.
First stop was downtown Guelph where students toured Skyline's condo conversion building before arriving at their head office located inside the historic Gummer building. There they met Danny Cobban, Associate Director of Acquisitions and Martin Castellan, Co-Founder and CAO of Skyline Group of Companies. Danny who also graduated from the REH program in 2009, was able to share his own journey and experiences with the group.
Soon after students headed to Cambridge, ON to tour Four Fathers Brewing company located in Hespeler Village before finishing up at the Cambridge Hotel & Conference Centre with a recap and some college themed appetizers.
This is an annual tour that Skyline and the University of Guelph's REH program put on to facilitate experiences outside of the classroom.
Martin Castellan explains the history of Skyline
Danny Cobban (right), Associate Director of Acquisitions and Graduate of the REH program, gives a tour of Skyline's Head Office.