Spring Hope Food Drive Success!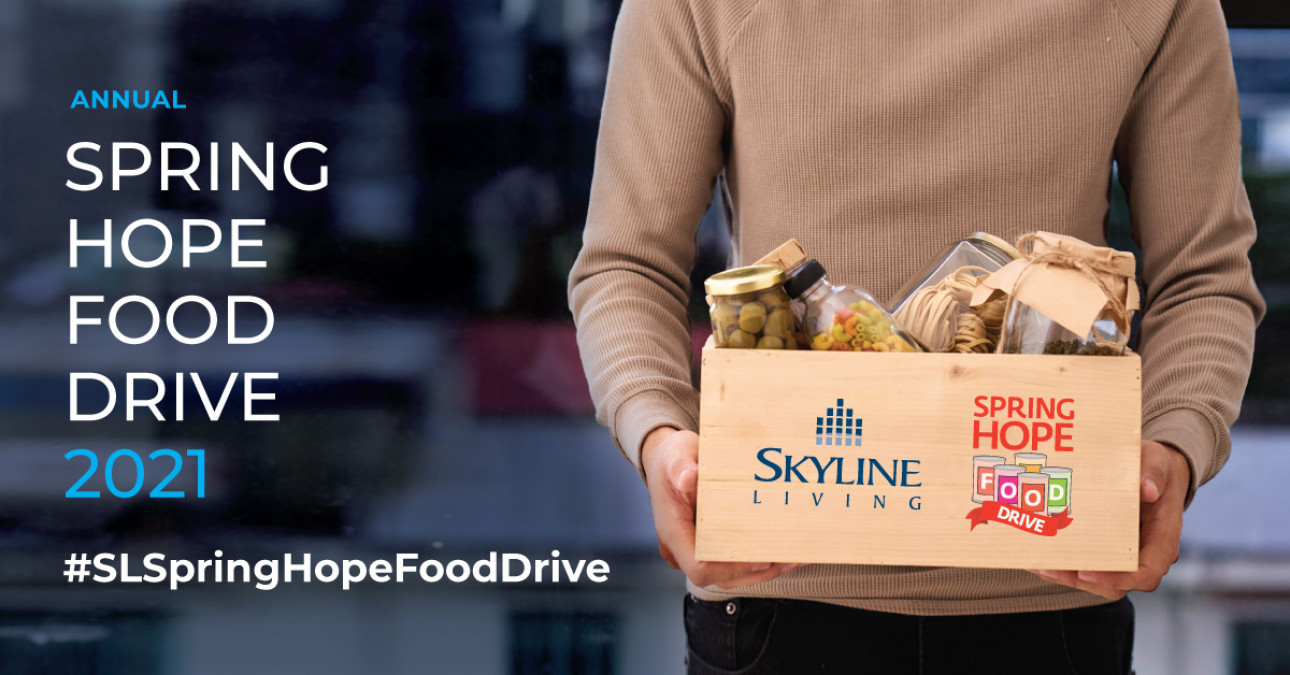 We didn't get to do it last year and we're not letting the pandemic get in the way this time! We're excited to kick off the annual Spring Hope Food Drive!
The need in our communities is greater than ever, due to the pandemic, and we'll be matching your donations $1/pound!
This one-day blitz of donation gathering will happen on Tuesday, April 27th and as usual, we're looking forward to the friendly competition between all of our buildings to see which property can raise the most donations!
Stay tuned for our results update!
The Results are in for the Spring Hope Food Drive!
A big round of applause to all our tenants and staff for making this one of our most successful Spring Hope Food Drives yet!
It took extra work and organization to make it happen but in the end we are proud to report that the grand total of donations to local food banks and community support organizations raised across all of our buildings was 31,770 lbs! Which we further matched with a donation of $31,770 to Food Banks Canada.
As always it was a friendly competition between the buildings and our Top 20 list stacked up like this:
Fort Street Townhomes, Tilbury, ON
Time Square, Peterborough, ON
Lady Joyce Apartments, Winnipeg, MB
John Counter Place, Kingston, ON
Ridgeway Suites, Belleville, ON
Somerset Place, Cambridge, ON
Hanover Towers, Hanover, ON
Gummer Building Apartments, Guelph, ON
Grandview Apartments, Chatham, ON
Notre Dame Street West & Montée Principale, Sudbury, ON
Willowdale Apartments, Sarnia, ON
The Hazelton Apartments, Dartmouth, NS
Place Notre Dame, Azilda, ON
Waterloo Avenue Apartments, Guelph, ON
Lancelot Apartments, North Bay, ON
Grand Central Place, St. Thomas, ON
Applewood Apartments, Collingwood, ON
Harbour & River Heights, Thunder Bay, ON
The Kensington, Dartmouth, NS
Seeing our company come together to support those struggling in our communities, even during a pandemic, is a real-life illustration of how we truly live by our Skyline Living PRIDE principles.
Add to that the efforts of the staff across all of our office locations who raised $4,025 and collected 905 lbs of essential items and we think you'll agree that this is going to help a tremendous number of people across the country.
Well done Skyliners, you've made us Proud!