Chatham, ON
and surrounding area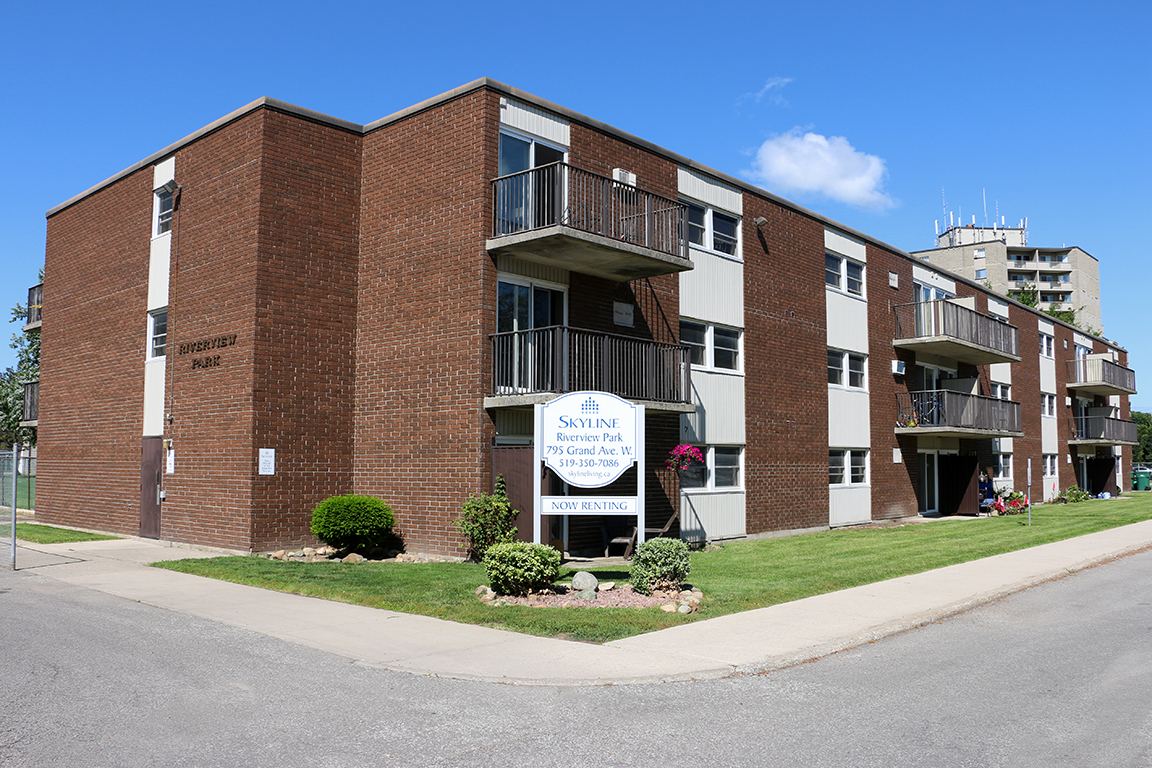 You'll feel at home in this friendly, smaller (only 3 floors) Skyline apartment building.
Water
Included
Heat
Included
see details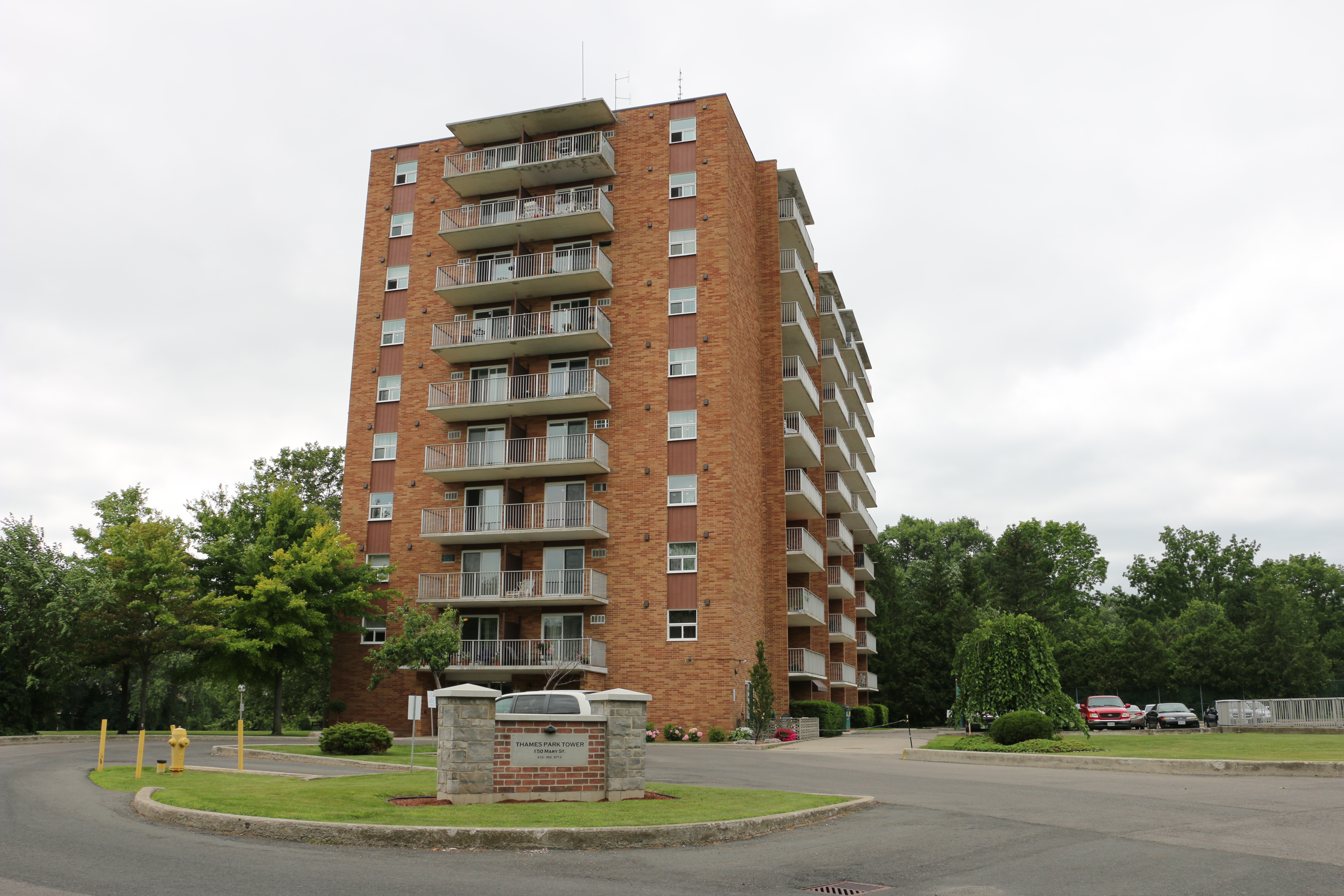 Live in quiet serenity next to the Thames River! Surrounded by open green space and mature trees, Thames Park Towers…
Water
Included
Heat
Included
see details
Enjoy luxury living on the banks of Thames River! Your Regal Tower apartment comes with everything you could possibly want,…
Water
Included
Heat
Included
see details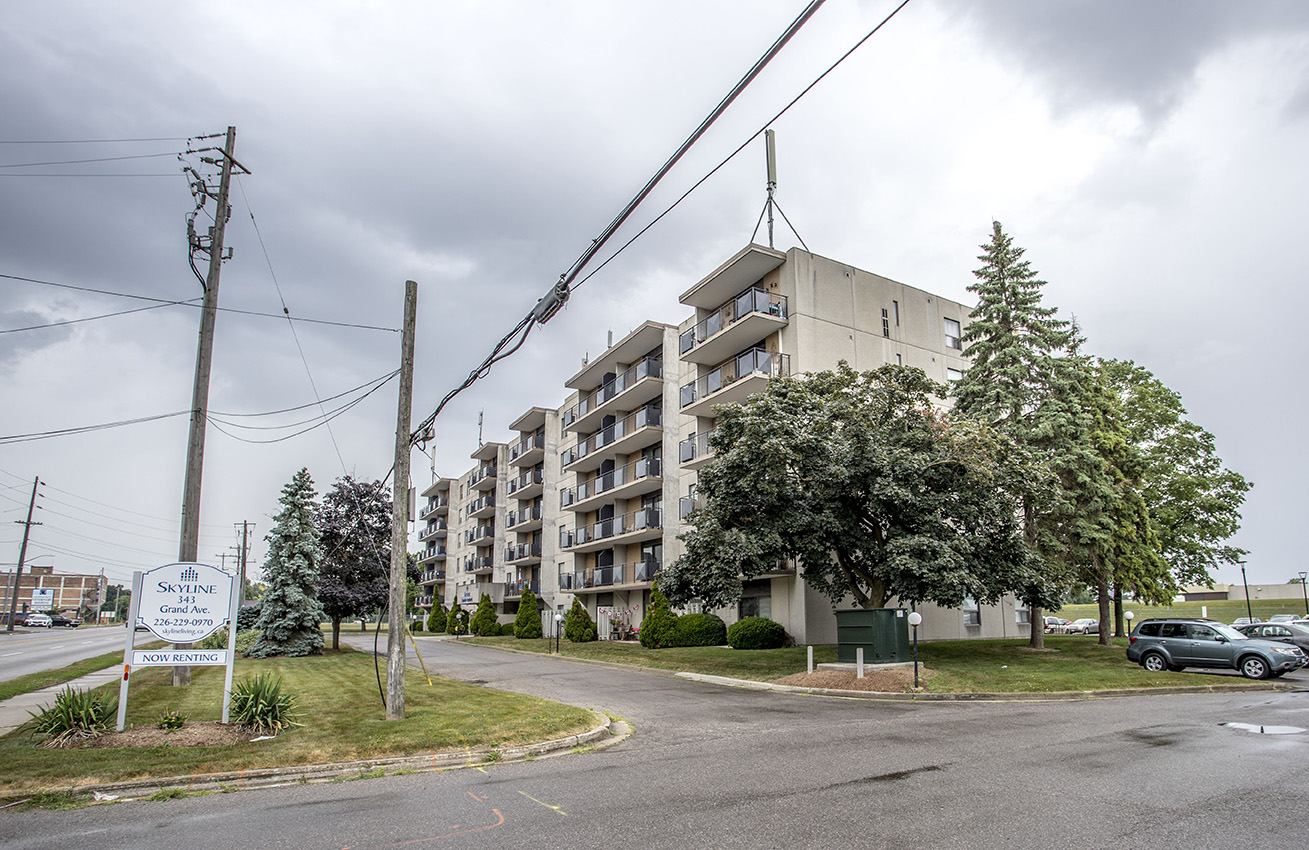 At Grandview Apartments, the choice is yours! Take care of errands and shopping at many nearby amenities before grabbing a…
Water
Included
see details

Chatham
Chatham, with approximately 45,000, is the major population centre of the municipality of Chatham-Kent, approximately 1 hr east of Windsor via HWY-401.
Residents of Chatham enjoy natural scenery, high quality public services, a variety of recreational activities and access to many sought-after amenities. The cost of living in Chatham is lower than many other places in Ontario, and renters can find many affordable 1, 2 and 3 bedroom apartments for rent throughout the city.
Chatham is split by the Thames River from the southwest to the northeast, with a number of streets connecting both sides.
North of the River
The northern side of the river is mostly residential neighbourhoods, but is also home to the Chatham Kent Health Alliance Hospital, the St. Clair College Chatham campus, Walmart Supercentre, Nortown Centre, and several other big box stores. Chatham's civic buildings, such as the Court of Justice and Children's Services, are also located north of the river.
South of the River
Most of the Thames River crossings are located in Chatham's downtown, south of the river between Lacroix St. and Thames St. This area is home to many shops and businesses, Chatham Downtown Mall, and the Chatham-Kent Civic Centre. Further south, you'll find quiet residential neighbourhoods, parks, and the Links of Kent Golf Club.