Midland, ON
and surrounding area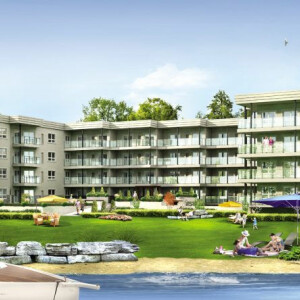 This brand new, waterfront building features spacious suites with panoramic views overlooking the Midland Marina.
Water
Included
see details

Midland
If you are searching for a 1 or 2 bedroom apartment for rent in Midland, Ontario, check out our list of available properties on this page.
Located on the shores of Georgian Bay in Simcoe County, Midland is known as the "Gateway to the 30,000 Islands" and is the economic centre of the region. During the summer months it is also a popular destination for cottagers and seasonal visitors.
Midland has several major attractions including Sainte Marie among the Hurons, a living museum that demonstrates missionary life in the 17th century and Wye Marsh Wildlife Centre. Midland is also home to several marinas including Bay Port Yachting Centre and Wye Heritage Marina.
Midland is easily accessible via Highway 400 to Highway 93 and is only 30 minutes from Barrie and 90 minutes to Toronto.