New Hamburg, ON
and surrounding area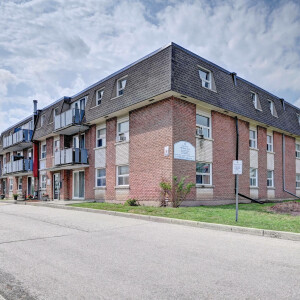 Should you go for a leisurely skate at the nearby indoor ice rink, or a brisk stroll along New Hamburg's…
Water
Included
see details

New Hamburg
New Hamburg, Ontario is home to approximately 8,000 people in Wilmot Township, part of the Region of Waterloo. It is a popular spot for commuters to Kitchener-Waterloo who are looking for a less expensive, small-town lifestyle.
The Nith River winds through the downtown core of New Hamburg, which is home to a 50-foot waterwheel operated by the river. The community is home to a number of recreational facilities including Scott Park and the Arboretum.
New Hamburg has three primary schools, but due to the limited enrolment high school students are transported to Waterloo-Oxford District Secondary School near Baden.
The historic streets of New Hamburg do not allow high rise buildings, so most apartments for rent are located in low-rise communities. Hincks Street Apartments offer the majority of New Hamburg's rental housing.