Sault Ste Marie, ON
and surrounding area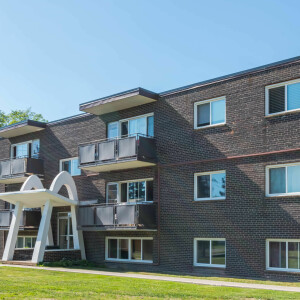 Get the open house experience anytime with our NEW virtual tour!

As soon as you walk through the pretty archway adorning the front…
Water
Included
Heat
Included
see details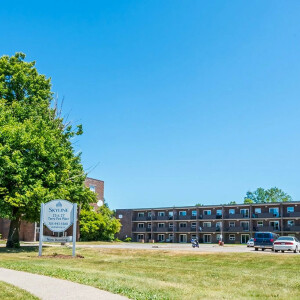 It's hard to believe this peaceful community on a quiet residential cul-de-sac is just minutes away from the Trans-Canada Highway.
Water
Included
Heat
Included
see details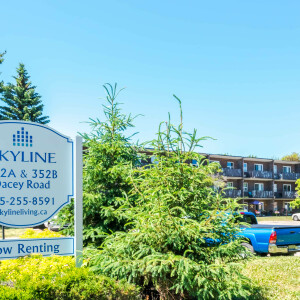 After a long day, unwind by strolling down the street to the stunning vantage point overlooking the beautiful Sault Ste.
Water
Included
Heat
Included
see details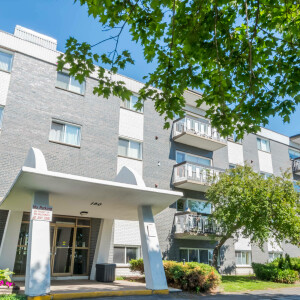 As soon as you walk through the pretty archway adorning the front entrance at Ruscio Villa, you'll feel right at…
Water
Included
Heat
Included
see details

Sault Ste. Marie
Sault Ste. Marie is one of northern Ontario's largest cities, perched along the sparkling St. Marys River just across from Michigan. The Sault is home to many great festivals and attractions, including the Bon Soo Winter Carnival and the renowned Canadian Bushplane Heritage Centre.
Living in Sault Ste. Marie
Sault Ste. Marie, Ontario – affectionately known as "the Sault" or "the Soo" – is the third largest city in northern Ontario, with a population of about 75,000.
Sault Ste. Marie is the perfect blend of big city convenience and northern wildness. It has every amenity you'd ever need, including schools for all ages, shopping, restaurants, museums, parks, golfing, and an airport.
Cost of living is fairly low compared to national averages, so families may find it easier to live and work in Sault Ste. Marie than large city centres. Retirees are also heading to the Sault for its lush greenspaces, many cultural attractions, and excellent medical infrastructure.
Whether you're a current resident, a returning resident, or a newcomer to the city, you may be thinking about renting an apartment in Sault Ste. Marie. Vacancy rates are slightly below the Ontario average, but there are still plenty of apartment options available in the Sault.
Soo Students
Though Sault College and Algoma University both offer residence living, students may prefer off-campus apartments for more privacy and independence.
Algoma students will find many apartments in and around the Meadow Park neighbourhood. Skyline's apartment buildings on Lake Street and Macdonald Avenue are only a short distance from the school, and are conveniently located near major amenities such as grocery stores, restaurants, banks, and shopping.
Sault College students mostly live in and around the P Patch or Cambrian Mall. An apartment on Allard Street is within walking distance of the college, the mall, and many major amenities.
Dacey Road and Terry Fox Place apartments, located in the Eastside neighbourhood right next to the St. Mary's River, offer a more residential atmosphere while still providing easy access to both schools, public transit, and major amenities.