Archive: December 17, 2021
We're making a difference and people are noticing. Read up on some of our recent headlines!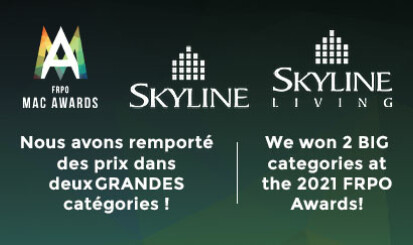 Skyline Living and Skyline Group of Companies have earned two distinguished industry awards at the recent Federation of Rental-housing Providers of Ontario (FRPO) MAC (Marketing, Achievement, and Construction) Awards, celebrating the "best in the biz" in Ontario's rental housing industry.