Skyline Apartment REIT Continues to Grow in Dartmouth, NS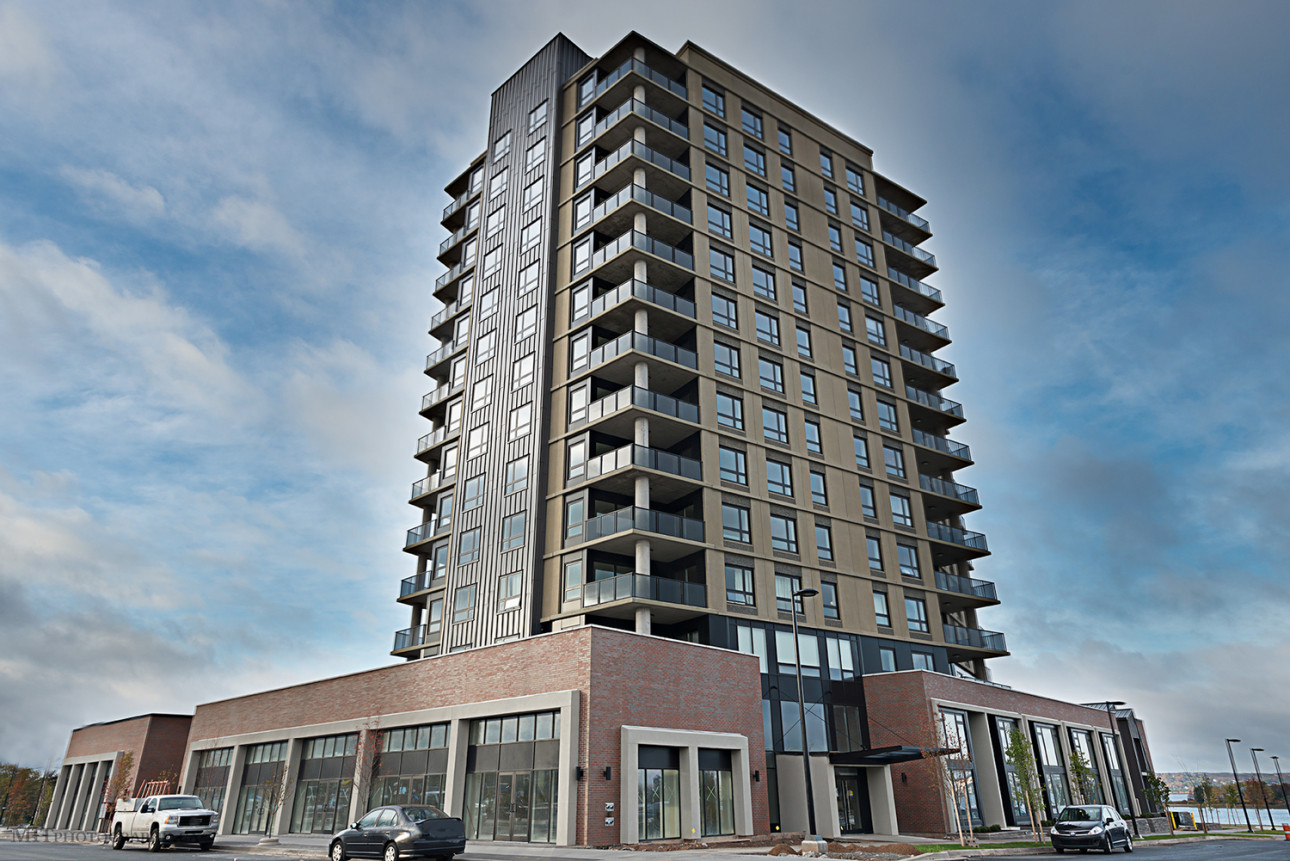 On April 10, 2019, Skyline Apartment REIT, a privately-owned and managed portfolio of multi-residential properties across Canada, announced the acquisition of The Hazelton, a newly developed multi-residential property for $22.27M. The acquisition is a twelve-story high-rise apartment building (consisting of 89 units) with 4,577 square feet of retail space that will be managed under Skyline Apartment REIT's portfolio. This acquisition is the REIT's second acquisition in Dartmouth, NS.
"The Hazelton is an exciting addition to the Apartment REIT portfolio," commented Matthew Organ, President of Skyline Apartment REIT. "This building is one of the finest examples of luxury apartment living in Dartmouth and we are proud to be a part of this community."
Located at 39 Seapoint Road in Dartmouth, NS, this professionally managed building features many high-end amenities with stunning waterfront views and retail shops on the ground level. As part of the Skyline Living community, the Resident Manager of this portfolio will plan regular social events and charitable activities to help the tenants of the building be active members of the Dartmouth community.
Learn more about The Hazelton here.
Introduced in 2006, Skyline Apartment REIT is fully-managed and operated by the Skyline Group of Companies, a Guelph, ON-based real estate acquisitions, management, and investment firm.
Post-acquisition, the Skyline Apartment REIT comprises of 198 properties in 55 communities across 7 provinces – ON, SK, NB, QC, AB, BC, NS – with 17,289 units and 655,178 square feet of commercial space.
---
About Skyline Living
Skyline Living, based in Guelph, is a division of the Skyline Group of Companies, a national real estate investment, and property management organization. Skyline Living is committed to providing best in class apartments, environmental leadership, and community support. Our goal is to improve the lives of our residents, our employees, and the neighbourhoods in which they live.
To learn more about the Skyline Group of Companies and Skyline Living, please visit our website at www.skylineliving.ca.
For media inquiries, please contact:
Jeff Stirling
Director of Marketing
5 Douglas Street, Suite 301
Guelph, ON N1H 2S8
519.826.0439 x243
For rental inquiries, please visit:
---