Skyline Participating in Food Waste Pilot Project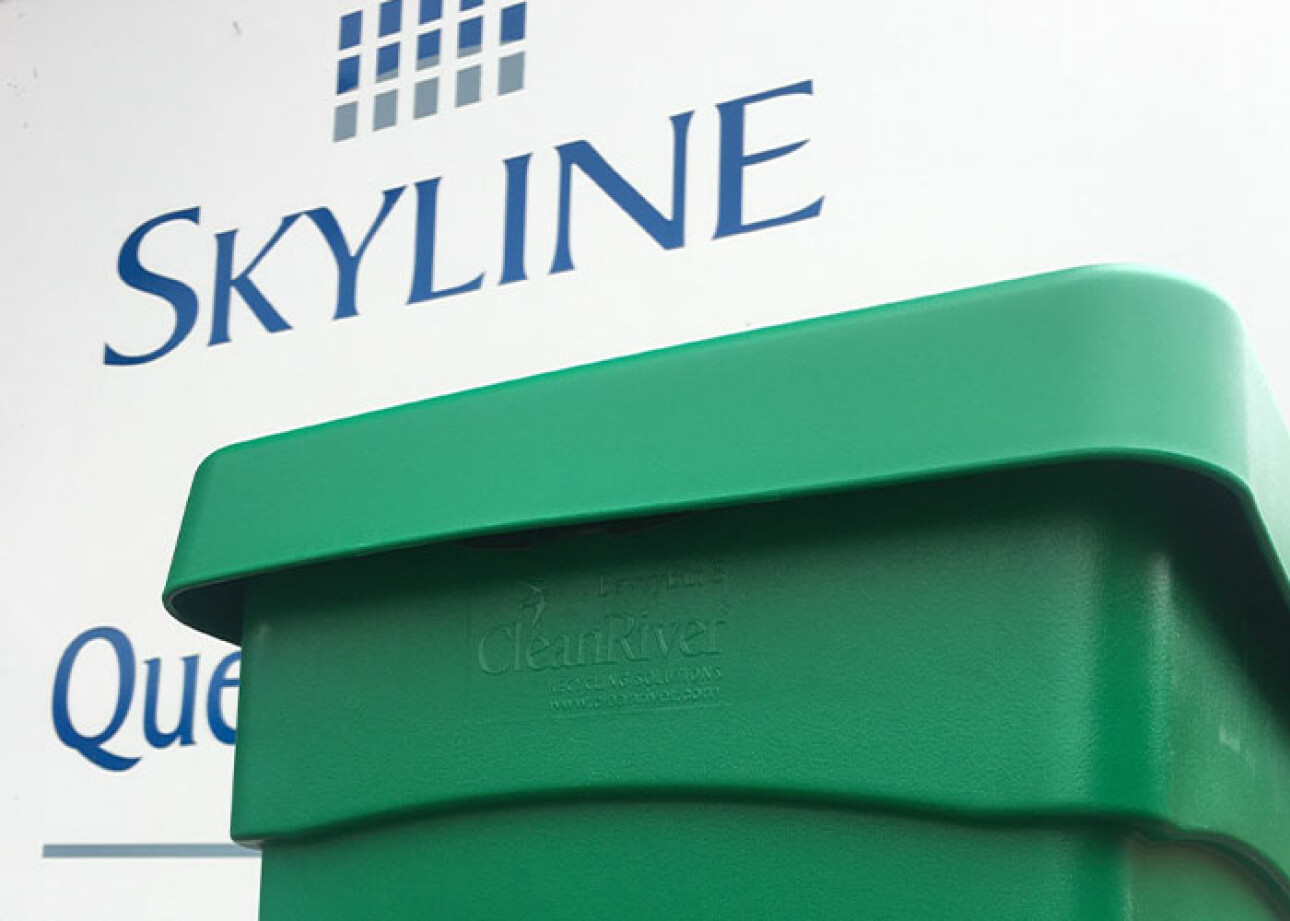 [Guelph, ON –November 1, 2021]
This initiative was featured in the Guelph Mercury: "Guelph pilot project aims to reduce food waste from businesses"
Skyline Group of Companies and Skyline Living are taking part in a new pilot project in the Guelph and Centre Wellington area to reduce and divert food waste. The project aims to create Canada's first circular food economy through sustainable production, distribution, and consumption of food, as well as the sustainable management of organic food waste. The pilot is led by the Guelph Circular Innovation Council and Our Food Future, and hosted by the City of Guelph and the County of Wellington. Skyline Group of Companies is a proud partner and sponsor of the project. Among the businesses and facilities participating in the project are Skyline Living's Fergus and Mount Forest, Ontario apartment properties, as well as several businesses within Skyline's retail properties, and Skyline Living's head office at 70 Fountain Street in Guelph.
"Skyline Group of Companies began with one student rental house in Guelph,, and has since grown to be a leader in the Canadian property management industry," said R. Jason Ashdown, Co-Founder & Chief Sustainability Officer, Skyline Group of Companies. "We understand the importance of practising environmental stewardship in the communities in which we operate; we believe it is a 'win-win-win:' for our tenants, for our business, and for the environment. We are proud to support this innovative pilot to build Canada's first circular food economy in Guelph-Wellington and we invite other local businesses to participate."
The expected social and environmental benefits of the program include:
Diverting a greater amount of food waste from a smaller geographic area away from disposal and into organics processing to avoid harmful methane emissions from landfill
Reducing transportation emissions by clustering the collection area to reduce overall travel distance
Redirecting edible food to food rescue agencies and support those in need
Offering a co-operative financial model where costs are shared by all users through a buying consortium and mitigated through economies of scale
Guelph and Centre Wellington-area facilities or businesses who are interested in participating can register at https://CircularInnovation.ca/FoodWastePilot.
About Skyline Group of Companies
Skyline Group of Companies ("Skyline") is a fully integrated asset acquisition, management, development, and investment entity. It is comprised of companies that provide services in real estate management and development, as well as clean energy management and development. Skyline currently manages more than $6.4 billion across its real estate and clean energy platforms. With more than 1,000 employees across Canada, Skyline works to provide safe, clean, and comfortable places for tenants to call home, great places to do business, sustainable solutions for a greener future, and an engaging experience for its investors. View Skyline's 20th Anniversary celebration video to see how Skyline is grounded in real estate, powered by people, and growing for the future. For more information about Skyline Group of Companies, please visit SkylineGroupOfCompanies.ca.
About Skyline Living
As one of Canada's most prominent apartment rental providers, Skyline Living exists to provide safe, clean, and comfortable places for its residents to call home. Providing homes in dozens of communities across Canada, Skyline Living is an industry leader in customer service, environmental stewardship, and community giving. It works to create and maintain thriving, vibrant communities for its residents, employees, and the neighbourhoods in which they live and work. To learn more about Skyline Living, or for rental inquiries, please visit SkylineLiving.ca. Skyline Living is a part of Skyline Group Of Companies.
For media inquiries, please contact:
Jeff Stirling
Director of Marketing
5 Douglas Street, Suite 301
Guelph, ON N1H2S8
519.826.0439 x243