The Power of Community: Looking Back on Fort McMurray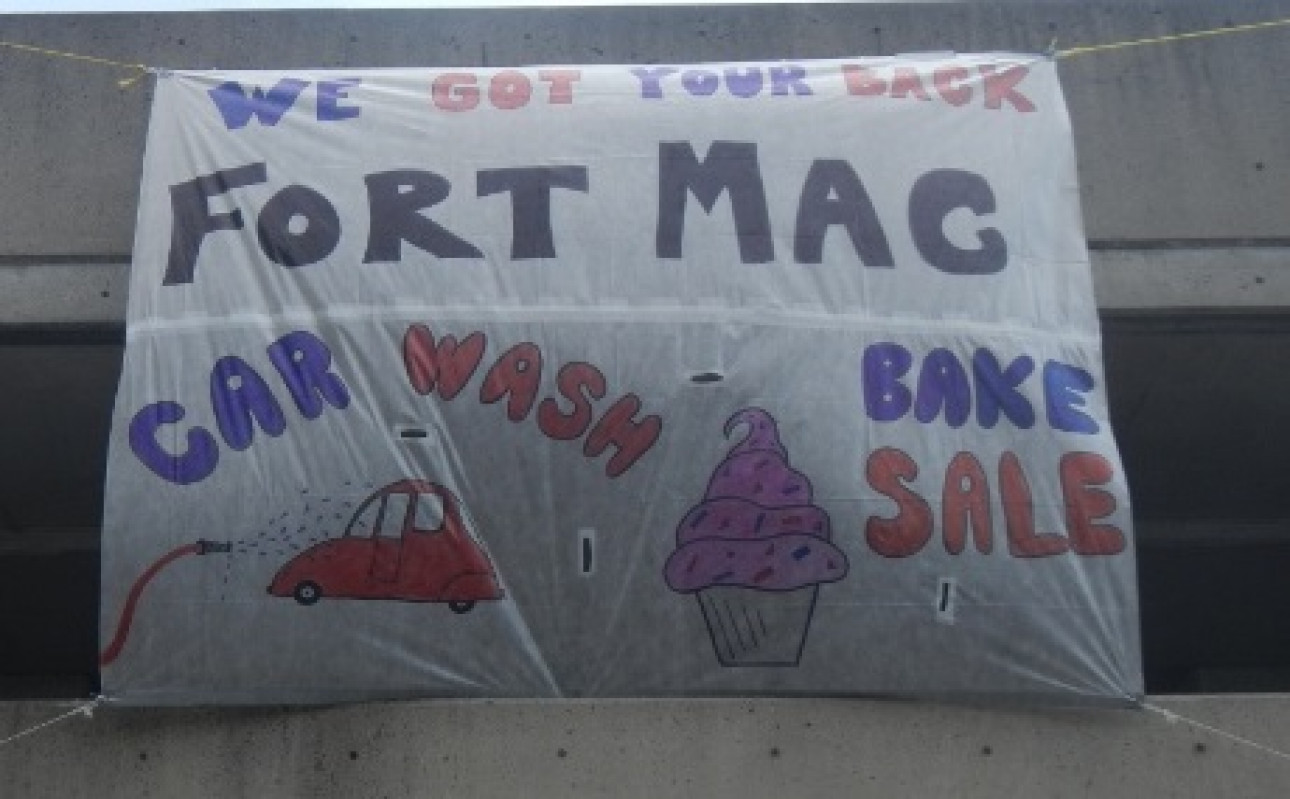 On May 3rd, 2016, more than 88,000 people were forced to flee Fort McMurray, Alberta as a wildfire threatened the community. The fire evacuation was the largest in Alberta's history, and left thousands of people displaced with few or no belongings for weeks—for some families, longer than a month. With the recent passing of the one-year anniversary of the fire, we at Skyline Living took the time to reflect on how the communities in Alberta came together, giving true meaning to the words #AlbertaStrong.
At first notice of the evacuation, Albertans began to open up their homes to the fleeing families, offering rooms or space to park RVs. Rental housing providers in Alberta also responded to the evacuation by offering cheap or free rent to anyone who had been displaced. At last count, 550 properties across Alberta offered housing at no benefit to themselves.
Skyline Living was able to contribute 80 units at its communities in Edmonton, Airdrie, and Red Deer, all of which were filled within hours.
Through this experience, Skyline Living's staff witnessed first-hand the strength of communities coming together. When the evacuation first started, Skyline's offices in Edmonton shut down, and staff went downtown to help at the shelters where evacuees were gathering. There was an outpouring of volunteers, as people looked to help in any way they could.
Not long after, Skyline Head Office sent news to Alberta's on-site staff that they would be offering 80 units to evacuees. Staff were overwhelmed by the response. Families lined up for hours outside of the rental office, desperate to find a place to stay so that they could get out of the local shelters.
"We often had to take a two minute break just to go outside and collect ourselves," said Stacey, Resident Manager at Brintnell Landing in Edmonton.
"These people had lost everything."
Stacey remembers one particular family who arrived late on the first night, begging for a place to stay. With two children and a baby on the way, the husband and wife needed to get out of the shelter. There were no more suites left, but Stacey and the staff at Brintnell Landing desperately wanted to help. There was a suite that was nowhere near rent–ready—but all the same, it was vacant. The team worked together overnight to prepare the suite for the family, who ended up staying for four months before returning to Fort McMurray once the school year started.
However, the work did not stop after the units were filled. Site staff worked around the clock with neighbours and local charities to provide furnishings and groceries for the families. Residents volunteered to cook meals for anyone who needed them.
The surrounding community helped out as well. The local fire department provided food and clothing donations, as well as home-cooked meals. Donations poured in from many sources, and before long, staff had something to offer all of the evacuees.
Residents and members of the community also volunteered their time.
"The fire department told me that they had a lady there from Fort Mac who had lost her house, her pets, absolutely everything—and she just wanted to come over here to help everyone else," said Stacey.
"She spent two days with us trying to get these families as much as she could."
The #AlbertaStrong movement inspired Skyline communities in other parts of Canada as well. Buildings across the portfolio, even those in low income areas, asked how they could help. Many solicited corporate donations and held fundraisers with proceeds going to the relief effort. The most impressive part of this movement was not the amount of money raised or donations gathered, it was the fact that many of these buildings were not directly connected to Fort McMurray, and they had not been given any direction to hold fundraisers or initiatives. In true Skyline form, they helped because it was the right thing to do.
A Skyline community in Ontario raises money for Fort McMurray through a charity car wash event.
One year later, most of the evacuees who stayed at Brintnell Landing and other Skyline buildings have now returned to Fort McMurray, but a few still remain. Even as new residents have filled most of the units, the impact of the experience still looms large.
"There are so many stories and emotions that none of us will ever forget," said Stacey.
"It was a life-changing experience for all of us, and we would do it again in a heartbeat."