Haileybury, ON
and surrounding area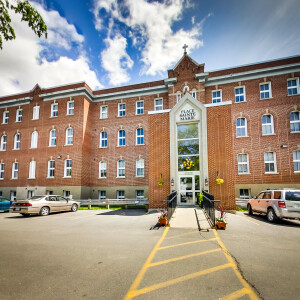 Start the day off right by savouring a hot cup of coffee in your luxurious suite overlooking glistening Lake Temiskaming…
Water
Included
Heat
Included
see details

Get to know Haileybury
Haileybury forms part of Temiskaming Shores, Ontario's second-smallest city with a population of about 11,000. The community is only minutes away from the Ontario's border with Quebec, and there are both French and English schools in the area.
This northeastern Ontario community is a popular spot for cottagers and retirees, and it keeps its quiet charm even during tourist season each summer. Living here affords you ready access to outdoor activities such as golfing, swimming, hiking, sandy beaches, and more.
Skyline Living's Place Sainte Marie, overlooking Lake Temiskaming is a stunning place to call home! If you're looking for an apartment to rent in Haileybury, be sure to give them a call!